Complete Guide to Red Light Districts in Phnom Penh
Let's be honest: The main reason why we all come to Cambodia are not the temple ruins of Angkor Wat or the beaches of Sihanoukville, but the countless of places to meet young and attractive Khmer ladies for fun. Sure, it is a lot of fun to explore some of the Cambodian cultural highlights during the daytime, but what we usually think about is where to look for girls at night.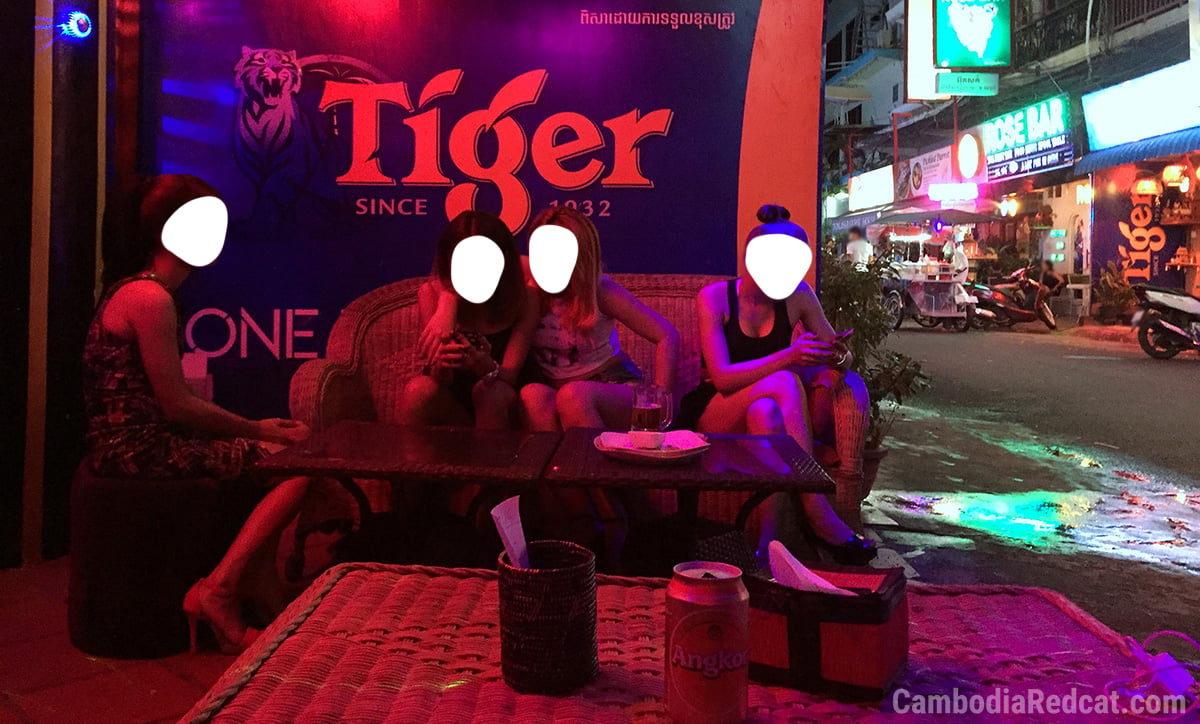 Phnom Penh as the capital has obviously the biggest red light districts in all of Cambodia. Most people's trips start or end here (sometimes even both) and you will no doubt be interested on where to find the best areas to meet girls for pleasure.
I remember very well my first day in Phnom Penh a few years ago. I checked into my hotel, took a shower, turned on the TV and sat on my bed, thinking about what to do first. I didn't really want to waste any time and rather check out the red light scene right away. I just didn't know where to go – all I knew was that there were a few streets with "hostess bars" near the river promenade.
I looked through countless of websites looking for a reliable, clear and up to date guide on the red light districts of Phnom Penh – but I couldn't find one. The problem was that everyone recommended something different. So I didn't have any choice other than taking all these puzzle pieces and navigate my way through the bar scene of Phnom Penh by myself.
Now, several years and quite a few one-dollar-beers later, I decided to put all these puzzle pieces together and create (probably) the most comprehensive and easy to read guide on the red light districts of Phnom Penh on the internets.
It took me quite some time to write this article, and this is what I'm going to cover:
As always, I will update this guide in the future so the info will always be accurate.

Overview of the Red Light Districts in Phnom Penh
Unlike in Bangkok, there are no names for the different red light areas like Nana Plaza, Patpong or Soi Cowboy. Even in Manila it's easier – there you have Malate, Ermita, EDSA & P Burgos Street. Different in Cambodia's capital:
In Phnom Penh the red light areas are found in several streets instead of buildings or complexes. In these streets you can find mostly "hostess bars" (a synonym for "girly bars", I will explain how they work in just a moment), as well as a few restaurants, several massage salons and also a few street prostitutes.
The main areas with foreigner-oriented hostess bars and massage salons are:
Street 104
Street 118
Street 130
Street 136
Street 172 (also known as "Restaurant Street")
Golden Sorya Mall
I think it's a good idea to illustrate these areas on a map so you can get a quick overview:
Hostess Bars Explained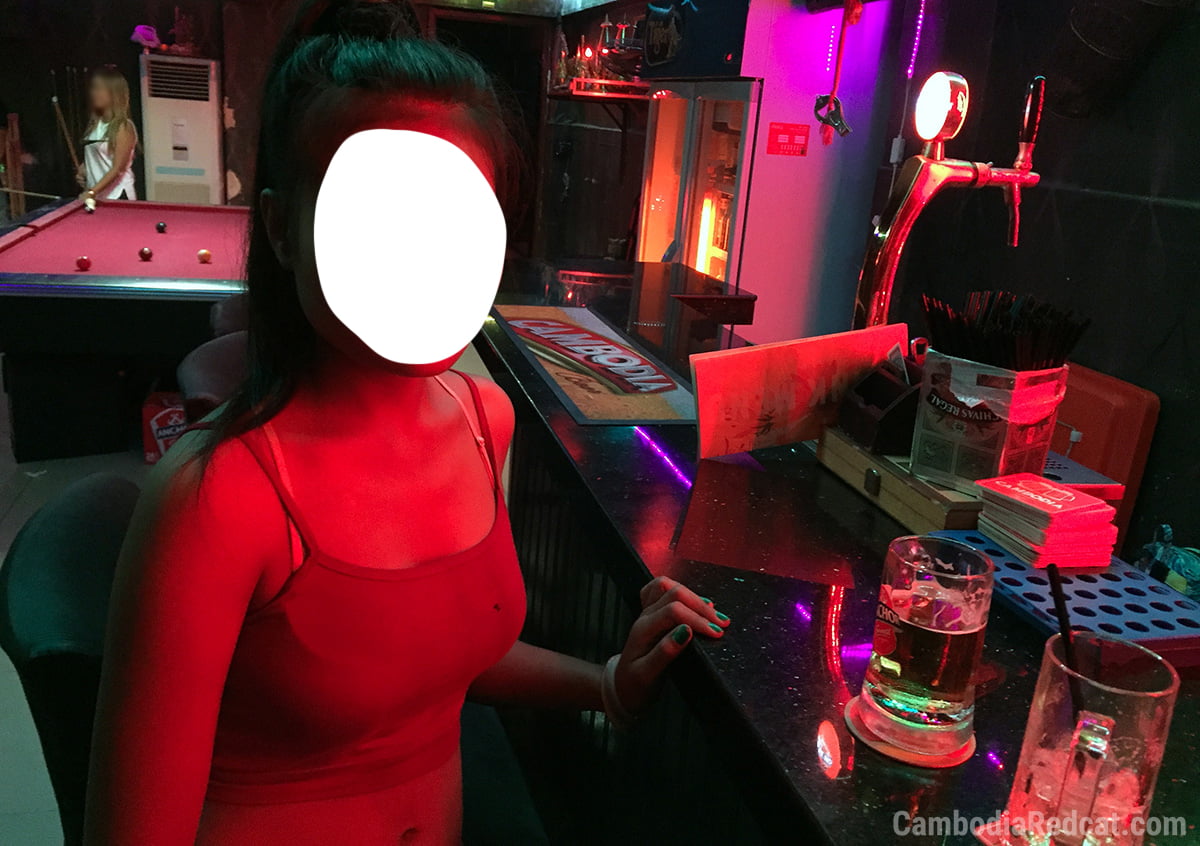 The hostess bars in Cambodia are comparable to the beer bars in Thailand. They are great to hang out, drink beer, play pool, watch live sports, talk to other foreigners and of course to enjoy yourself with lovely Khmer girls.
The girls are employed by the bars, hence the name "hostess bar", and they are there for only one reason: To make sure the male customers have a great time. Well, some of them may see that a little bit different: They work there to make money, and they make money if they sell drinks to customers (so called "lady drinks") and eventually leave the bar with them to have sex in their hotels for a prior agreed sum of money.
Just walk into one of these bars, take a look at the ladies and if you like what you see you can sit down and order a beer. If you have been to Thailand before you will notice the difference that the bar girls in Phnom Penh's red light districts are a little bit more pushing, that means as soon as you sit down you will be surrounded by half a dozen or more girls and they more or less expect you to choose one of them to sit with you.
Of course you can politely tell them that you want to take it easy first, but you can expect that they will do their best to get your attention. Well, that's their job and of course they know the main reason you visit the bar is to find a nice girl.

Types of Girls & Prices in PP's Red Light Districts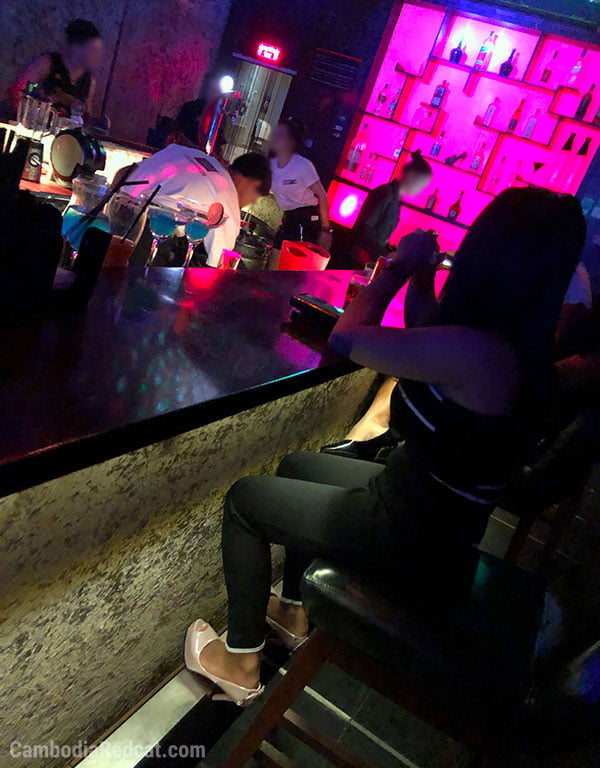 The hostess bars are not the only type of entertainment venue in Phnom Penh's red light areas. But they are easily the most popular ones. Regarding the prices: You can expect to pay 1.25-1.50 USD for draft beer, 2-3.50 USD for bottled beer, 3-4 USD for spirits, 3-3.50 USD for lady drinks, 10 USD for the bar fine and 40-50 USD for sex (negotiable).
Like already mentioned, you can also find several massage salons near the bars. Some of them will do happy endings (= hand jobs), while others do strictly "massage only". It depends on your masseuse if she accepts some tip so that she is willing to massage your penis until you shoot off your load. A Khmer Massage costs around 7-8 USD, an Oil Massage around 9-12 USD (both for one hour) and an appropriate tip for a hand job is 10-15 USD.
Next are the night clubs and there are really two places: Khmer night clubs and hooker discos. The first ones are huge halls with loud music and you will see lots of young Khmers coming with their friends and sharing a table. There are not many foreigners and you will find no hookers, but you can try to approach "normal" girls (but they will be shy, especially when they are with their friends). And the other type are the hooker discos – the most famous one is Pontoon Night Club at the Golden Sorya Mall. This place is totally oriented towards foreigners and packed every night with freelancers (= prostitutes who go with men for money). You can expect to pay 20-50 USD for a girl in Pontoon, depending on how attractive and confident she is.
And of course you can also find plenty of street prostitutes, especially along the Mekong River Promenade and on the roundabout at Wat Phnom. No more than 15-20 USD for a short time, but these women are not as attractive as those in the bars and clubs.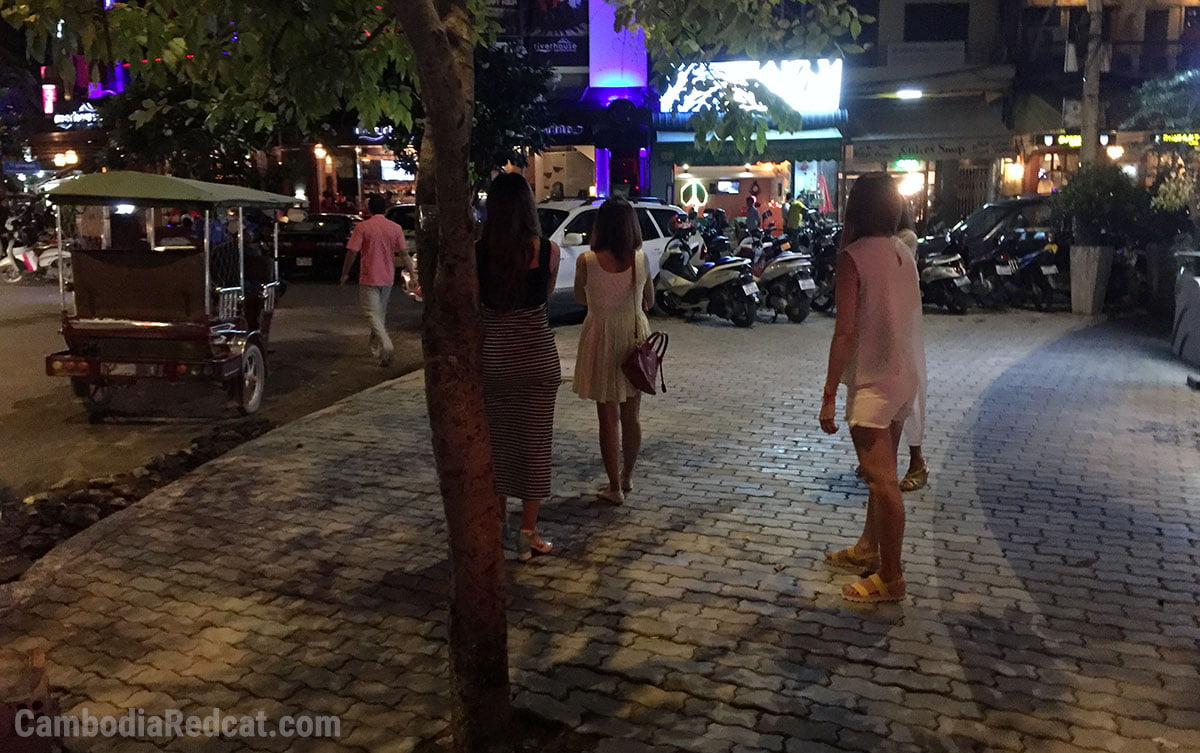 These were the types of red light venues that are oriented towards foreigners and tourists. If you dare to go out of the main tourist areas, then you will find even more places with prostitutes. Those are not really red light areas, but different kind of venues such as brothels, KTVs and massage parlors. Prices are generally cheaper than in the tourist locations, but the girls are not as attractive.
The exception are some massage parlors, such as Massa, and all the KTVs out on Street 271, that have some extremely beautiful and light skinned Khmer girls (and also lots of Vietnamese girls). Don't expect that these ladies will accept anything below 50 USD and if you go to a KTV you will also need to pay for drinks and the room rental (20-40 USD in total), and if you go to a massage parlor you will need to pay the price for the "massage" of about 15 USD.
You can find more detailed information (including map locations) on all types of prostitutes in this guide:
Phnom Penh vs Siem Reap vs Sihanoukville
If we compare the "Big 3" of Cambodia, you are probably not surprised when I tell you that Phnom Penh has by far the biggest red light districts. However, you might be surprised when I tell you that the number 2 is Sihanoukville and not Siem Reap.
In other words: There are far more girly bars in Sihanoukville that are oriented towards foreigners than in Siem Reap. You can find three different red light areas with bars in the popular beach town (Victory Hill, Golden Lion Plaza & Sihanoukville Square), whereas in the city of Angkor there are only a few bars with girls around Mickey's Night Bar.
However, Siem Reap has a lot more KTVs, massage parlors, small brothels and night clubs.
Anyway, no matter where you go – you won't feel bored in any of the 3 big cities of Cambodia. I always recommend my readers who plan their first guy's trip that they split their time between Phnom Penh, Siem Reap and Sihanoukville (4-5 nights in each town is just perfect if you have 2 weeks to spend). Phnom Penh is probably the easiest to navigate, because all the red light areas for foreigners are located in the city center and you can walk to most of the places without relying on Tuk Tuk drivers or having to rent a motorbike – which brings me to the final tips of this guide.
Final Tips
Your most important questions should have been answered: Where exactly to find the red light districts in Phnom Penh, what types of girls you can find there, how much you can expect to pay and a short comparison to the other two major cities of Cambodia.
Two last tips here: When booking your hotel in PP, I would highly recommend you to stay in the area near the Mekong River Promenade, ideally near Street 130 and 136. That way you are in the center of the tourist area and you can walk to most of the bars without relying on the annoying Tuk Tuk drivers. That's really important, because there is another popular tourist area in and around Street 278 near the Independence Monument (southern part of town). There are some nice restaurants and also massage salons, but absolutely no girly bars or any kind of hookers. Try to avoid this area unless you want to drive long distances to the riverside area every night.
And also, if you want to discover the red light areas for the local Khmers that I mentioned earlier (brothels & sex massage parlors) then you may want to consider renting a motorbike, because it's too far to walk, even if you stay in the riverside area. Yes, you can also take a Tuk Tuk (1-3 USD per trip), but it can be very hard to find a driver who even understands what you mean.
And it doesn't really feel good when you go to these brothels with a Khmer guy. Just use the maps here on Cambodia Redcat, rent a motorbike (inquire at your hotel, the standard rate is 7 USD per 24 hours for a basic scooter) and do it yourself. You now know everything there is to know, so enjoy and be safe.
Video of Red Light Districts in Phnom Penh
If you want to know how it looks inside these girly bars (and get close up views on the girls) you can find these videos on the Cambodia Redcat YouTube Channel.
Last Updated on July 20, 2023