Phnom Penh to Sihanoukville: Van, Taxi, Bus, Flight & Train
Bored of the bustling city life of the capital? Then you might consider taking a trip down to Sihanoukville that has the most beautiful beaches in Cambodia and is in no way comparable to the lifestyle of Phnom Penh. It's so much more easy going and relaxed, but being one of the three tourist centers it also means you don't have to do without great restaurant, shopping and nightlife options.
The question is: What is the best way to get there from Phnom Penh that fits both your budget and preferred travel style? Contrary to what you may have heard, the journey isn't as bad as a lot of people say (unless you take one of the big busses).
This post is structured in two parts: Phnom Penh City Center to Sihanoukville and Phnom Penh Airport to Sihanoukville. Depending on what option you choose the whole trip costs between 7 and 100 USD and takes between 35 minutes and 7 hours. So here we go:
Phnom Penh City Center to Sihanoukville
Mini Bus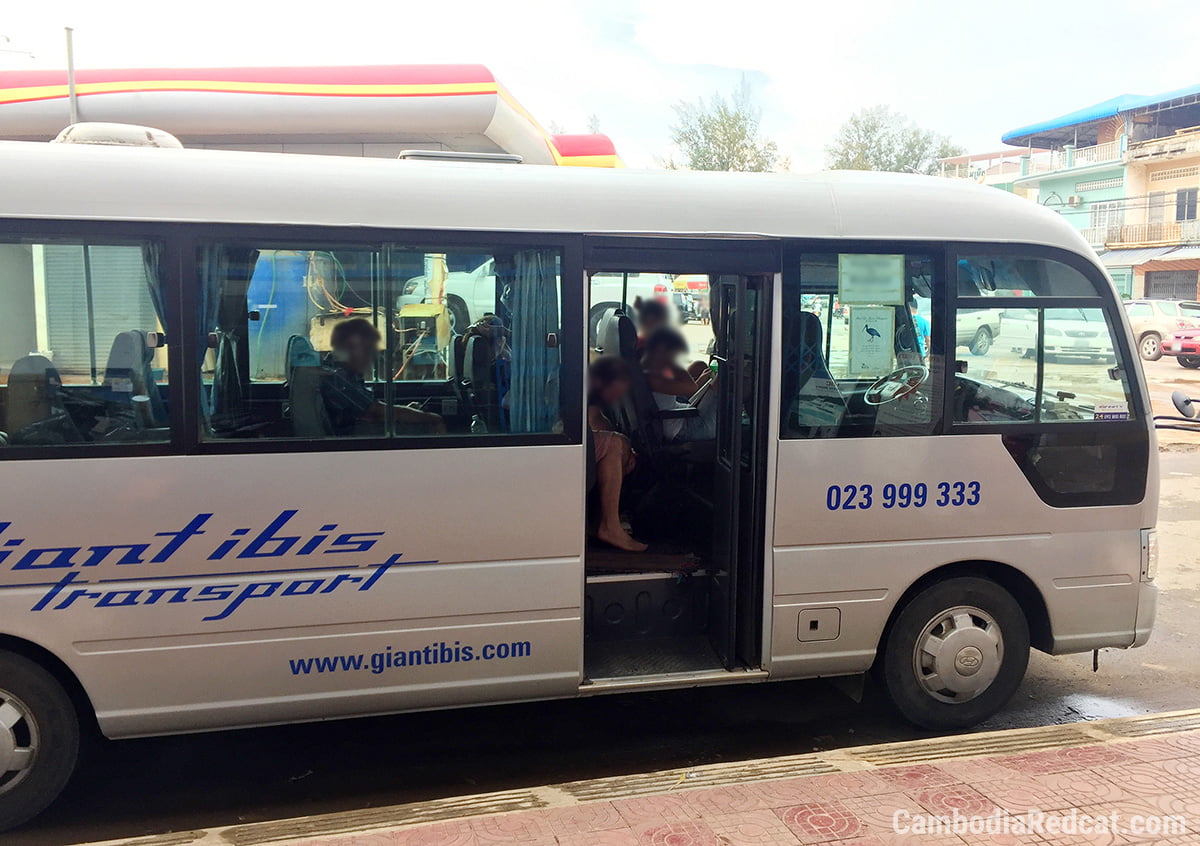 Let's start with the best value for money option: Taking one of the relatively new mini busses. There are three main companies that you can check their time tables and even pre-book your ticket online on their websites:
Tickets cost between 12 and 15 USD and the trip takes between 5-6 hours (highly depending on the traffic situation in Phnom Penh). The pick up from your hotel is included so you don't need to directly go to their terminals at the Mekong river promenade near the night market. One bottle of water is also included in the ticket price.
The good thing about taking the minibus is that they (usually) don't stop along the way to take on more passengers (just one toilet and snack break halfway down there) but the bad thing is due to the, well, rather basic and narrow highway they cannot really drive faster than 80km/h. Otherwise they would reach the beach town easily twice as fast as the busses – see below.
Bus
I almost decided to not include this travel option but in order to avoid comments asking for it I thought it's better to just cover it. Well, before the introduction of mini busses to the market most tourists took the big busses among the Cambodians traveling to their villages. Nowadays, it's almost only Cambodians and just a few adventurous foreigners (or those who aren't well informed that there are minivans for just a couple of dollars more).
The two main bus companies serving the Phnom Penh – Sihanoukville route are:
Capitol Tours Cambodia
Virak Buntham Express
Tickets cost 7-8 USD one way and the trip takes about 7 hours, mainly because they cannot drive as fast as the mini busses and stop several times along the way to let passengers get off and get in.
Taxi
About 60-70 USD one way. It can be cheaper if you take one from the airport (see below) because it's out of the city and you'll save much time by avoiding to drive through all the dense traffic in the center (often as long as 1 hour).
Train
The train serving the route Phnom Penh – Kampot – Sihanoukville has recently started operating again – after a break of 14 years. There is one daily departure in each direction, the one way fare is 7 USD and the trip takes about 7 hours. You can check the current timetables on the Cambodia Trains website.
No need to buy tickets in advance – just go to the railway station in either city. I have marked the locations on the map below.
Phnom Penh Airport to Sihanoukville
A lot of people don't even bother about going into Phnom Penh when landing at the airport, especially if it's their second or third trip and they have already experienced the capital and just want to get out to the beach the quickest way possible.
Well, the good news is that the travel options from here are indeed the quickest ones available, but the bad news is that it's a little pricier than if you start your trip from the city center. Because there are no mini buses stopping at the airport on the way from the city center to Sihanoukville (yet). And so these are the two options you have:
Flight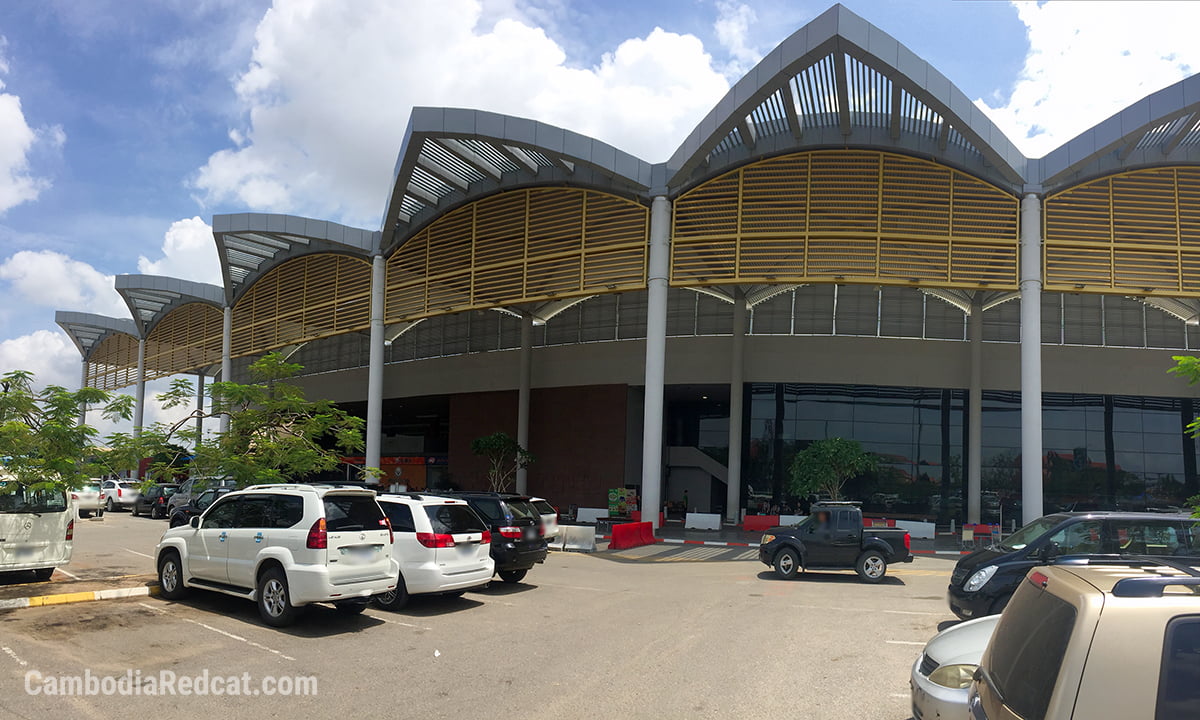 The quickest way to get from Phnom Penh to Sihanoukville in just about 35 minutes. The two airlines serving this route are:
Bayon Airlines tends to be a little cheaper but definitely by no means cheap at around 80 USD for a one way flight, while the going rate for an economy seat at Cambodia Angkor Air is around 100 USD. Keep in mind that Sihanoukville Airport is well out of the town center (about 20km) and therefore you would need to spend another 6 USD on the shuttle bus or 20 USD on a taxi.
Taxi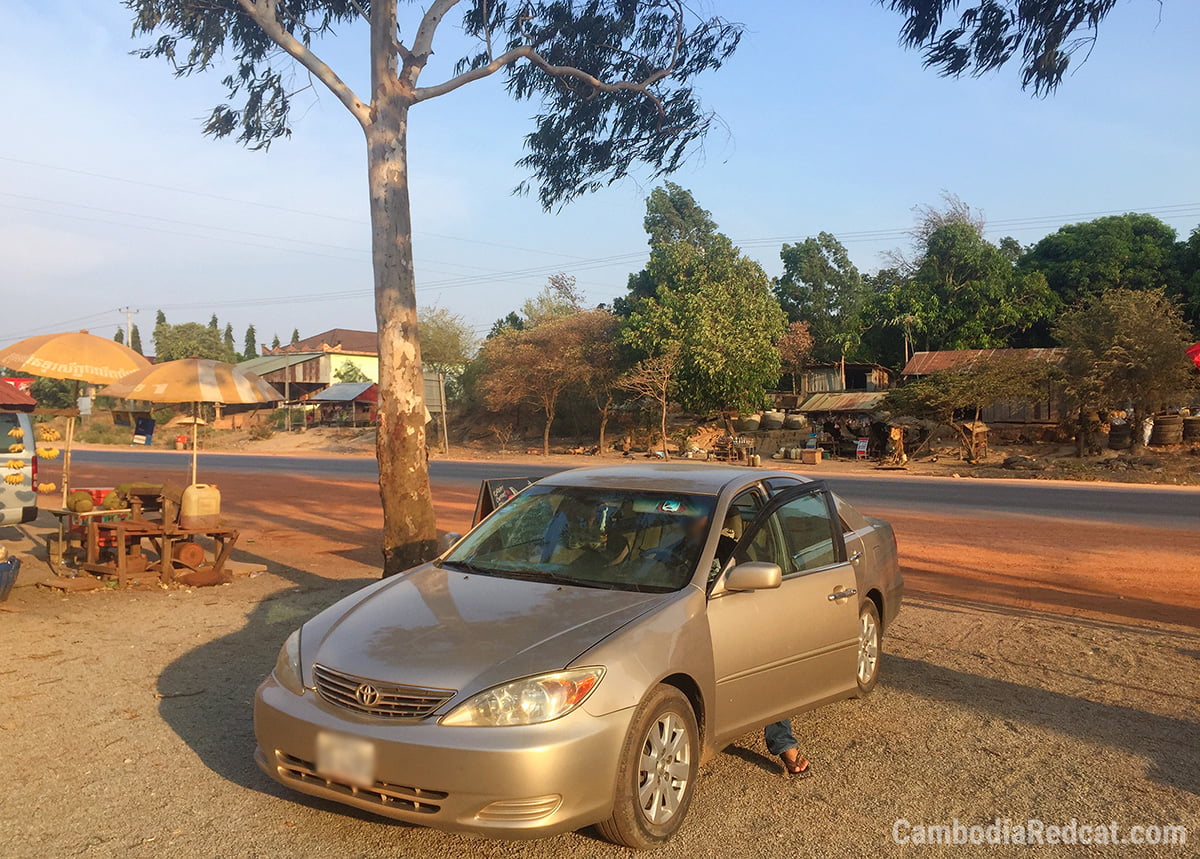 It won't take long after you left the arrival hall at the airport for lots of taxi drivers approaching you, asking where you want to go. Tell them Sihanoukville and they will come up with a first offer, usually 60 or 70 USD. No need to pay that much though, I'd say no more than 50 USD is reasonable. I my case I paid 45 USD. And look around, maybe there are other travelers who want to take the same trip as you and you can share the taxi with them.
The trip is faster than both with the mini bus and bus and takes about 4 hours. Pretty much exactly half way down they will stop once along the highway for a toilet, coffee and snack break. Really nice and new place with two lovely waitresses.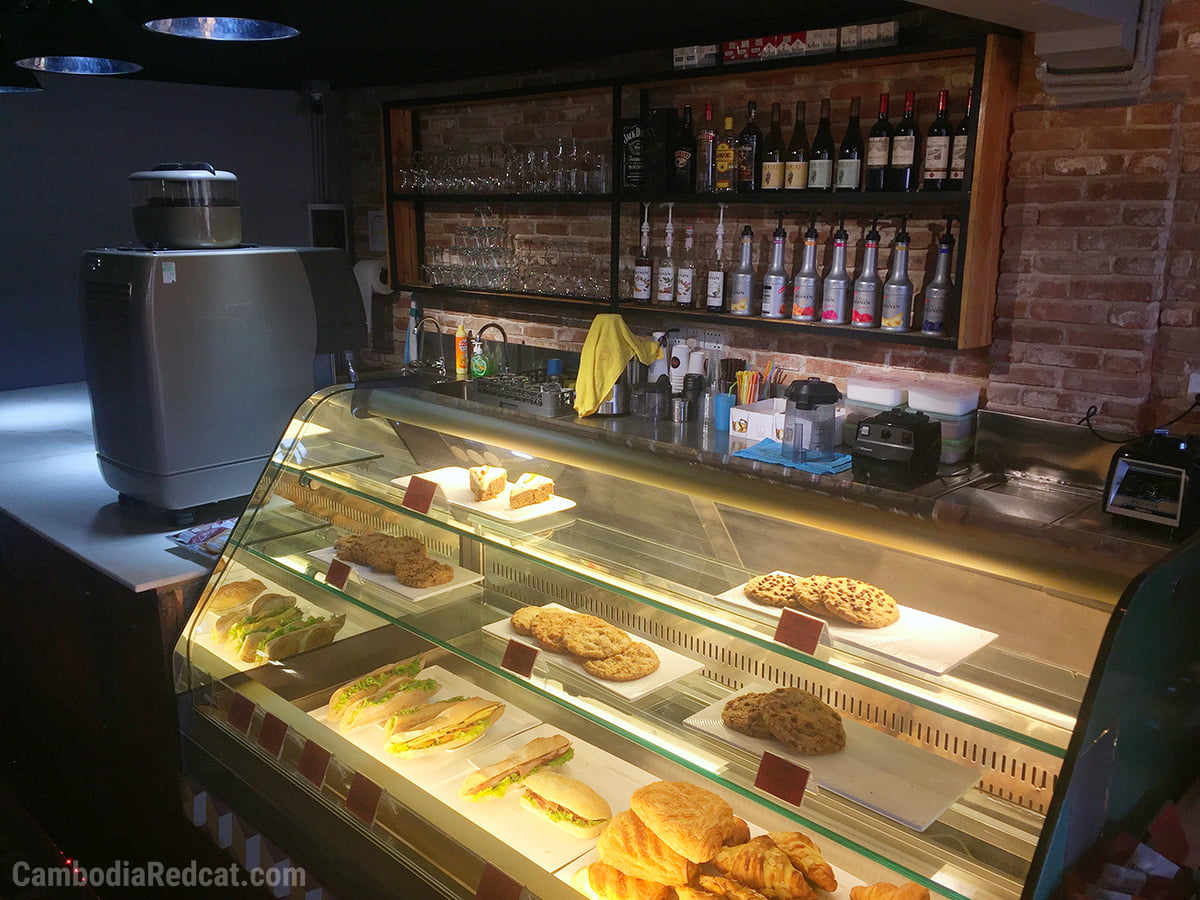 The drivers usually expect some sort of tip once they drop you at your hotel in Sihanoukville, but it's really up to you if you give some or not.
Map of Phnom Penh & Sihanoukville Transport
Last Updated on September 27, 2023