5 Best Night Clubs in Phnom Penh to Meet Girls
There is no doubt that Phnom Penh has the most exciting nightlife and makes the best place to party in Cambodia. And while the various venues are scattered across the city, it's never more than a 2 USD Tuk Tuk ride to get from one place to another.
If you've never been in town you would probably think there must be dozens and dozens of night clubs that makes it really difficult to pick one for your night out. However, even though there are all sorts of different nightlife hotspots in Phnom Penh, when it comes to nightclubs the truth is there is rather a shortage of venues and you might even have trouble finding them. So in this guide you will see the currently 5 best night clubs in Phnom Penh (to meet local girls).
What they all have in common is there is usually no admission fee during most nights (free entry even on weekends, only on special occasions they charge 4 or 5 USD) and the prices are still very reasonable, especially if you compare it to neighboring Thailand where the average drink costs you almost twice as much.
You will also find a lot of hookers in these nightclubs, some of them freelancers and others bar girls that come here after their bars close (usually 2-3 am) and haven't found a guy for the night yet. But of course you also have a lot of Cambodian girls with regular day jobs who are just out for fun.
Heart of Darkness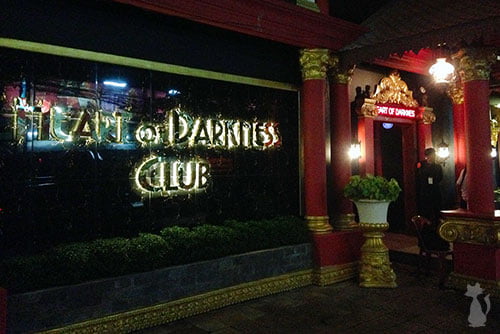 Everyone seems to know the Heart of Darkness and that's because it was the only night club in Phnom Penh for many, many years and you can still find a lot of (outdated) websites that tell you this is the only place for clubbing in Cambodia's capital. Well it's obviously not true, just look below, and the crowd has also changed. It's still one of the best places to pick up sexy Cambodian ladies after midnight, but the Heart of Darkness has definitely changed and is now very popular among gay people so a lot of chicks prefer going to neighboring Pontoon (see below). There is a spacious dance floor downstairs and if you walk up the stairs you'll find a cozy seating area, another bar as well as a pool table.
Price Range: $$$$$
Working Girls: 60%
Pontoon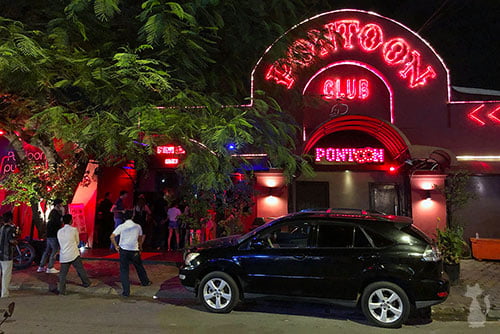 If you ask the girls in the bars what's their favorite night club in Phnom Penh, almost all of them will say "Pontoon". Opened in 2010, it is located at the Golden Sorya Mall just opposite the Heart of Darkness (see the map below). There's no question that this is the best club (or rather nightlife venue in general) to hook up with Cambodian girls for free. You basically have two options: Meet and greet them at the dance floor, they are usually standing around in groups of 2-3 girls and just waiting for foreigners to approach them. Or you take a seat at the huge horseshoe-shaped bar and make eye contact with some chicks and smile at them. Breaking the ice is very easy. There are also plenty of couches on each side of the club.
Price Range: $$$$$
Working Girls: 80%
Club Love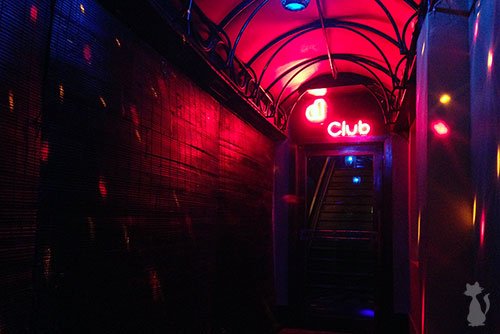 The newest club in town, Club Love (formerly Duplex Club) is located in Street 278 near the Independence Monument. It tends to get busy earlier than Pontoon and Heart of Darkness at around 11pm and the main reason for this is because there are mainly restaurants and hotels in this popular tourist area and just a couple of bars – however no beer bars that have working girls employed. Club Love has no dance floor but a lot of small and round tables which makes it a popular spot for partying with your friends rather than showing up alone or a mate of yours looking to meet Cambodian girls – in that case the other two clubs mentioned here are definitely better options.
Price Range: $$$$$
Working Girls: 15%
True Face Club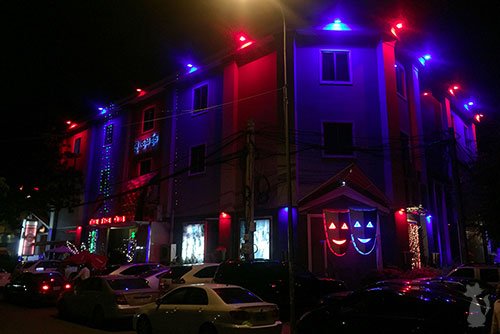 True Face Club is a typical Khmer Hi-So night club. It's not very big, but has a nice setup and design and here you can find some of the (very few) rich Khmer boys and girls who have enough money to buy a nice bottle of whiskey. I don't really like that club and that's mainly because the girls here have a lot of "attitude" and most of them don't even like foreigners. Also, they usually come with their boyfriends to see and be seen and so it's almost impossible to meet someone nice for the night. And also, just like in most other Khmer clubs, the music is extremely loud so you can barely talk to each other. So yes, True Face is one of the best night clubs in Phnom Penh because of its name, but no, I would not recommend you to go there if it's your goal to meet Khmer girls.
Price Range: $$$$$
Working Girls: 10%
Town Entertainment Club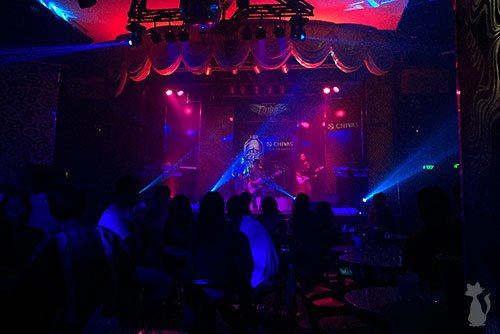 This is one of the most popular night clubs among local Khmers in Phnom Penh. Town Entertainment Club is located too far from the tourist areas to walk there (even further than Pontoon), so you will need to take a Tuk Tuk there or better: Drive there by yourself, because most Tuk Tuk drivers probably won't know it and they usually can't read maps (you can find the exact location on the map below). This club has the biggest stage of all places on this list. They have a live band playing mostly Khmer songs every night, and in front of the stage are many round tables and stools where people sit together in groups. You won't see many foreigners here (if any at all) and you can also expect that the girls are very shy to talk to you (because they are with their friends, not like in Pontoon where many girls go there alone to meet foreigners). I just took a video there last week, so make sure to check it out before you go to get an impression of the atmosphere in there.
Price Range: $$$$$
Working Girls: 5%
Map of the Best Night Clubs in Phnom Penh
How Much Are Drinks in Phnom Penh's Night Clubs?
If you compare prices for drinks and finger food in night clubs in Phnom Penh to those in Bangkok, you will see that it's slightly cheaper here. Means when you pay 180 Baht for a Heineken in Insanity Bangkok, it would cost you 4.75 USD for the same drink in Pontoon Club Phnom Penh. Below is a picture of the menu in Pontoon:
How Much Are Hookers in Phnom Penh Clubs?
The general answer is 20-50 USD. For a more detailed answer have a look at The Different Types and Costs of Hookers in Cambodia.
Videos of Night Clubs in Phnom Penh
Last Updated on July 20, 2023