4 Best Places to Meet Girls in Cambodia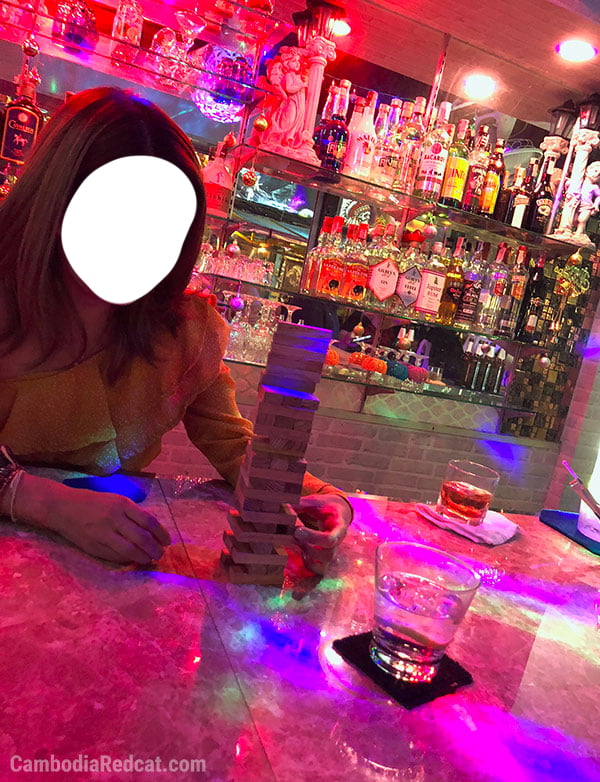 Some of the most common questions from guys coming to Cambodia are: How can I meet Cambodian girls, are they as easy as in Thailand, do I need to pay for sex and if yes how much do they ask for? Is it safe? Do they speak some English or how can I communicate with them?
There are countless of guidebooks and websites online covering all sorts of different topics about Cambodia – the history of the temples, the sights in the major cities, how to get around, where to find good hotels – but it's hard to find a good resource on Cambodian ladies and how to meet and sleep with them. That's why I decided to found Cambodia Redcat to write it all down right on the point.
So in this article you will get the answers to all of the questions above. There are generally four different ways on how to hook up with Khmer girls no matter whether you are in Phnom Penh, Siem Reap or some smaller town in the countryside or at the beach. So here we go:
1. Cambodian Hookers
The most obvious, easiest and quickest way to get laid anywhere in Cambodia is to simply get yourself a hooker. There are quite a lot of types from bar girls, freelancers to massage girls and street hookers that I have all covered in great detail in the guide to the Types and Costs of Hookers in Cambodia as well as where exactly to find them in the Nightlife & Cambodian Girls in Phnom Penh article.
Even though it depends both on the type of girl, her attractiveness as well as your negotiation skills – the going rate for short time sex with Cambodian hookers is 50 USD. If you're just out for a quick hand relief it gets cheaper of course and you're looking at 10-20 USD.
If paying for sex is not really your cup of tea then don't worry, with just slightly more effort you can meet and sleep with hot Khmer girls by going one of the other following three routes.
2. Girls in Bars and Nightclubs
There is no shortage of bars and nightclubs, especially in the big cities like Phnom Penh and Siem Reap and especially no shortage of Cambodian girls in these type of places. Again, just have a look at my nightlife guides on this site and you will know where to find the most popular party places.
The one thing you need to look out for when going this route are freelancers – girls who are actually some sort of hooker, means they go and have sex with you no problem as long as you pay them some money. They are not employed by the bar or night club and hence just working for themselves. Often they don't even have a regular job and sleep with different men every night.
So be careful not just to stay clean and wear a condom if you take one back to your place, but also to look after your belongings as she might disappear in case something happens – it's safer to take a bar girl who doesn't normally cause problems as you know where to find her the next day.
It's really hard to tell whether you are talking to a freelancer or "normal" girl who likes you, but one thing you can keep in mind is Khmer girls usually go out in groups. So if you are meeting someone who is just standing around by herself in the club and tells you her friends already went home for sleeping – then she might indeed be a freelancer and only after you bought her a few drinks she will eventually reveal what she is really here for.
3. Talking to Girls in Everyday Life Situations
The most classical way to meet Cambodian girls is to simply approach them in everyday situations. Means when you are walking around town and like someone in the supermarket, shopping mall or just anywhere really, you try to make eye contact with her, then give her a smile (and unlike women in our home countries these ladies actually smile back instead of thinking or even saying aloud what do you want from me, stranger?).
You can then just go to her and start some small talk like what she's doing and where she's going, what's her name and say her English is very good before asking for her phone contact or inviting her for a drink or dinner right away.
You can even skip the smiling part because some Khmer girls may like you but are a bit shy to look at you as a foreigner so you can approach her by asking for direction to a landmark or advice on any other thing you (pretend to) would like to know about. The perfect ice breaker and after she answered your question chances are good that you can start to talk about different things with her.
4. Meeting Cambodian Girls on Online Dating Sites
Just to quickly summarize methods 1 to 3: By getting yourself a hooker you need to spend money and be okay with the fact that your girl has seen dozens of other foreigner's dicks before yours. If you meet open minded Khmer girls in the bars and clubs there's always the chance that you spend a lot of time digging on her and paying drinks before it turns out she's a freelancer, so you could have easily gotten a hooker in the first place and by doing so saving time and money.
Approaching girls in the real life takes the most effort and there's the possibility that you run in a couple of girls who are too afraid of "Barangs" (that's how westerners are called in Cambodia) than giving you a chance to take her out. So here comes your option number four to meet and sleep with Cambodian girls: You do like most of the expats and increasingly many tourists do and sign up on one of the popular online dating sites.
By doing so you can not only spontaneously arrange dates when you are in Cambodia but already plan your trip ahead and make appointments for eating together or "watching a movie" from at home. There are thousands of foreigner-oriented girls online at literally any time of the day and that makes it not just the cheapest but also the most convenient way to meet Cambodian girls that are students or have regular day jobs and are no prostitutes.
Last Updated on January 27, 2021