5 Highlights in Siem Reap OTHER than Angkor Wat
Let's face it, most guys coming to Siem Reap only have heard about Angkor Wat and a happening nightlife scene with plenty of young Khmer girls easily to be met at various places. But then after the mandatory full day of visiting half a dozen or more ancient temples and then partying all night, the next day you wake up wondering what you can do next in Siem Reap until the sun sets and you can start drinking again.
That might sound a little drastic, but that's the way it is and the reason why few other cities in Southeast Asia have more people leaving after their second night simply because they checked off their visit at Angkor and then find themselves terribly bored. Another reason for them leaving so quickly is that it's quite hard to relax in the touristic Pub Street area – as soon as you leave your hotel and go on a walk there are annoying Tuk Tuk drivers virtually everywhere who yell their services at you, even if you try to completely ignore them.
This makes it quite hard to relax and you should really know what you can do, otherwise the locals will know that you walk around with no plan and try to sell whatever they want to sell and that can make you frustrated pretty quickly in this town. So in this piece, I'll be showing you five exciting places or activities you can do in Siem Reap that will fill at least two or three days.
1. West Baray Water Reservoir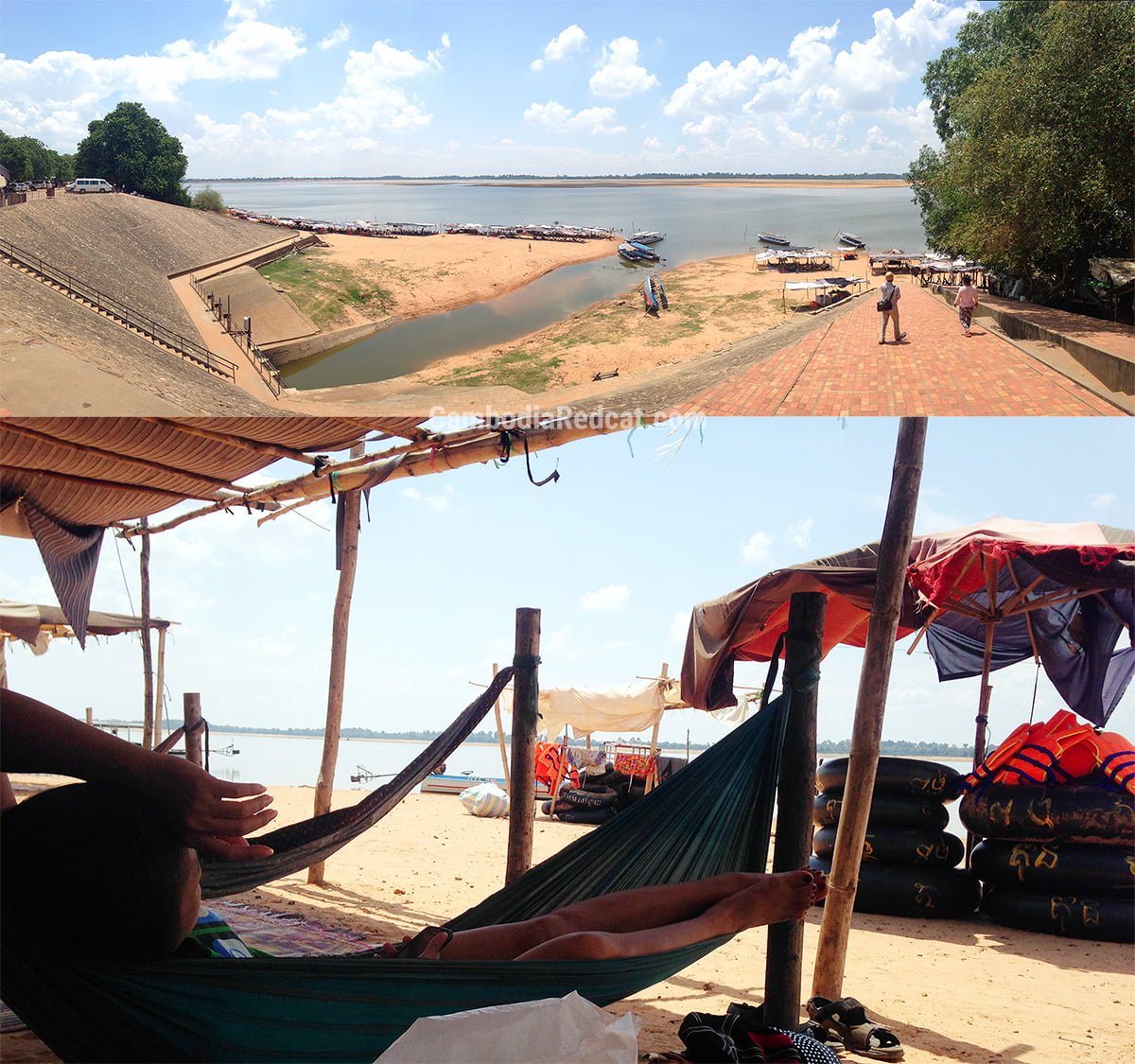 The West Baray is the largest water reservoir in Angkor. It measures approximately 7.8 by 2.1 kilometers and is contained by huge earthen dikes. When you first arrive here and look at this breathtaking scene, you are simply blown away by wondering how humans in the 11th century could build such a massive reservoir.
As impressive as it is and just a sight on its own to look at and admire, it's also a great spot to hang out and relax for a couple of hours.
Simple mats are available for rent (3-5 USD, no time limit) and don't forget to go for a swim in the reservoir – a lot of fun and if you are fit enough maybe you can make it to the artificial island in the center of the baray that holds a Hindu temple called West Mebon.
2. Boat Cruise on Tonlé Sap

If you do a quick Wikipedia search on Tonlé Sap you'll find a whole page full of information on this topic. But what it all really comes down to is:
Tonlé Sap is the largest fresh-water lake in Southeast Asia.
It's quite amazing and if you only have time to see one other place in Siem Reap besides Angkor Wat, then I'd recommend you to take a half-day trip out to this lake and join a boat cruise. You can save some money by joining a package tour at one of the travel agencies, but you can also just show up at the port and book a private boat for 25 USD for a 1.5 hour trip.
This port is located about 3km from Tonlé Sap and you will take a cruise on a small and quiet river for about 20 minutes, before the overwhelmingly and seemingly endless wide Tonlé Sap lake opens all up and you pass bamboo shelters and make your way to a view point that also has a lot of crocodiles in a water cage as well as a small snack and drinks shop.
3. Wat Preah Prom Rath

You might think you have had enough of temples after a full day of running around the heat in Angkor. But the Grand Palace of Siem Reap, officially called Wat Preah Prom Rath, is completely different in its architecture (it's "only" about 500 years old) and also conveniently located in the town center just a 5-minutes walk from Pub Street. Give it a visit, it's worth the one hour of your day.
4. People Watching in Riverside

Even though Siem Reap isn't the typical Asian megacity, it's still big and due to being a huge tourist magnet it's also a huge magnet for Cambodians to come and find work here. The result is that most streets are very hectic and it's almost impossible to have a stroll around the town center without being yelled at by locals selling all sorts of different services like Tuk Tuk rides, fruit shakes, sex, fashion or other tourist stuff.
Therefore, it's quite refreshing to walk to the Siem Reap River, or better rent a bicycle for the day (depending on the type, 2-5 USD) and ride up and down the street that runs right next to the river. From time to time, you can take a break, relax at one of the benches and watch the locals exercising or snacking or Khmer couples coming for a romantic date. You'll find this green calmness nowhere else in town other than along the Siem Reap River.
5. Eating Crocodile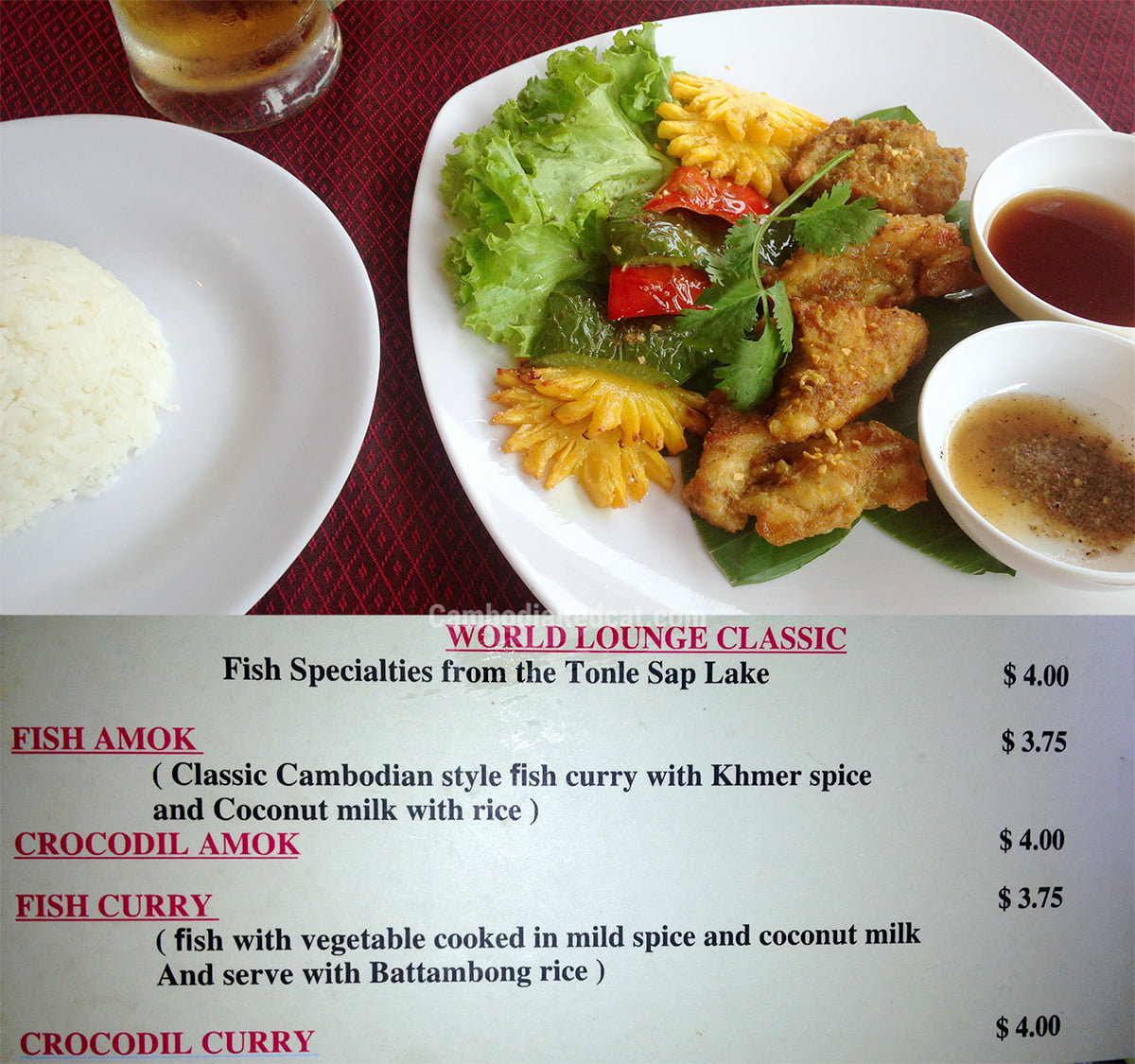 Seems like if you go to Australia you should definitely try Kangaroo, while here in Cambodia you would go for Crocodile meat. There are many, many freshwater crocodiles in the Tonlé Sap lake, maybe too many of them or they just want to make it another tourist attraction, not sure. Anyway, you can impress your friends back home by announcing you ate some tasty crocodile meat before hunting the local chicks.
Map of Siem Reap Highlights
If you want to know what to do in Siem Reap after sunset and where to meet the local ladies, then make sure to check out this guide.
Last Updated on February 5, 2021