How To Get Around in Phnom Penh
Sooner or later during your trip you will ask yourself what's the best, cheapest or ideally the best-value-for-money way to get around Cambodia's capital. Even though most of the sights and tourist attractions are located within easy walking distance in Riverside, as soon as the sun sets you probably wonder how to get to all these naughty places I've covered in the Phnom Penh Nightlife Guide.
Well, the first thing you should know is since Cambodia is still a third world country you can't compare the public or private transport system in any way to that in Bangkok. Means your options on getting around in Phnom Penh are far more limited, however somewhat cheaper than in neighbouring Thailand. To be more precise, the following are the different means of transport in town:
Tuk Tuk
Taxi
Motorcycle Taxi
Cyclo
City Bus
Let's have a look at each of them in some detail:
Tuk Tuks in Phnom Penh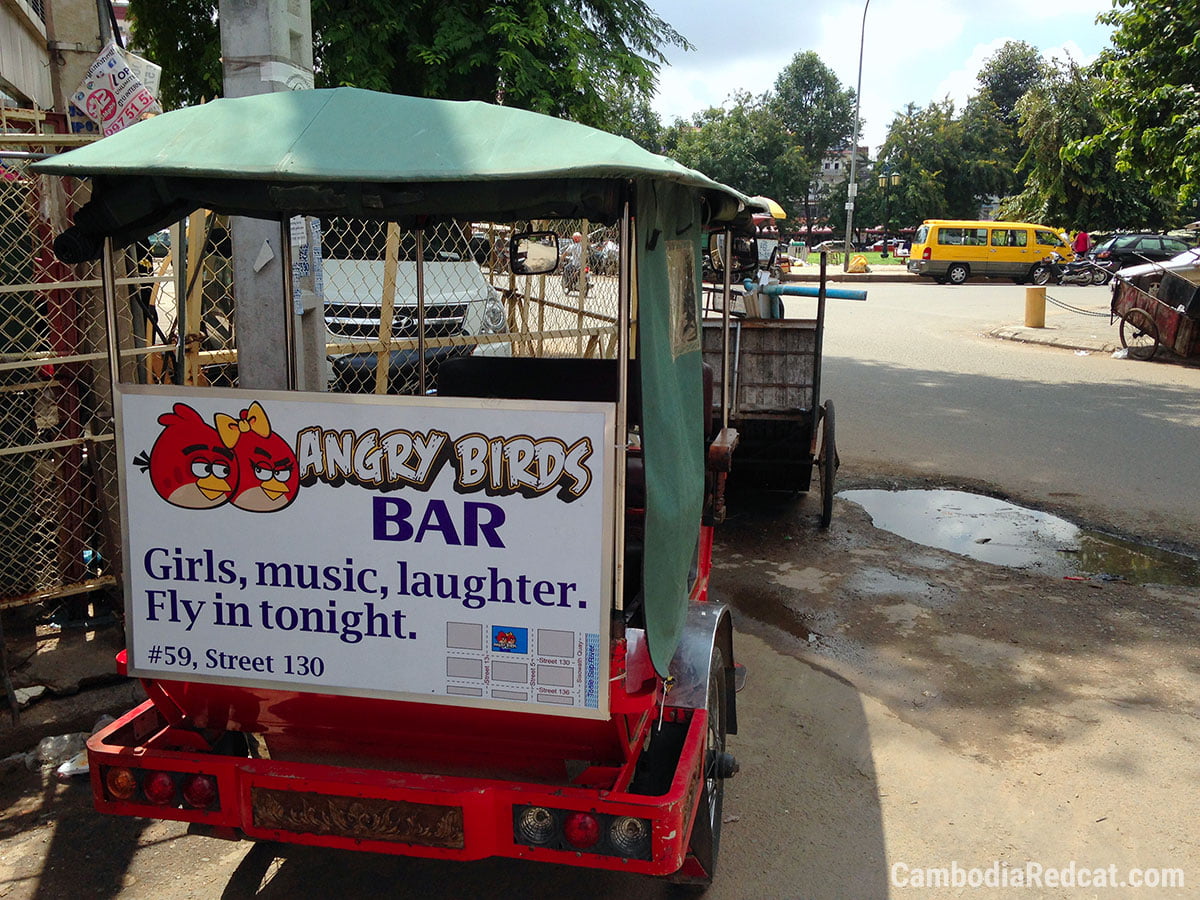 Unless you have your own vehicle, this is really the number one way to get around Phnom Penh. Tuk Tuks can be found simply everywhere and the fare never gets more than 2 USD per trip to anywhere in the city. Actually you will usually get quoted 2 USD even for short distance trips so it's always a good idea to bargain, like saying 1 USD would be fine if it's really not that far or offer them 5,000 Riel which is about 1.25 USD.
You can also rent a Tuk Tuk for the whole day, for example if you want to visit some places out of the city like the Killing Fields, Shooting Range or Tonle Bati then a realistic and actually very very fair price is 20 to 30 USD. Don't accept offers of 40 USD and up as you keep in mind that the average daily income of Cambodian people is 2.60 USD a day.
Taxis in Phnom Penh
Taxis are still very rare in Cambodia's capital and you usually only see them on the route to and from the airport (see below).
Motorcycle Taxis
Just like in Thailand, motorcycle taxis are slightly cheaper than Tuk Tuks for the simple reason that they don't provide the same comfort level and consume less gasoline. Remember to bargain the fare and never pay more than 2 USD for any trip around the city.
Cyclos in Phnom Penh
The cheapest and most "original" way to get around town. If you have never heard of a cyclo, they're basically pedicabs which look similar to Tuk Tuk's with the difference that they're not powered by a motor but by the driver's legs – bicycles. The costs are almost the same like for a motorcycle taxi. Advantage: More comfortable, Disadvantage: The trip takes longer (you may even prefer that and enjoy the view).
Cyclos are the endangered species under the means of transport in town as anyone who can save up enough money will buy a motorcycle. But since the economical progress isn't the greatest in Cambodia, odds are that you'll still see them all around town at least for the next 20 years.
City Busses in Phnom Penh
The only public transport in Phnom Penh these days and obviously the cheapest option in this category: Fares are usually lower than 1,000 Riel (0.25 USD). However unless you are up for adventures and don't mind standing in a totally cramped and hot bus (not many are equipped with aircon) then you'd better stick with the other transportation mentioned here.
There is no metro of any kind like Underground or Skytrain in Phnom Penh and it's unlikely that they build any of such in our all lifetime.
Rent your own vehicle
Of course there's also the opportunity to rent your own vehicle in Phnom Penh. That way you can explore more hassle free and don't depend on a potentially annoying driver, but it's also more challenging to find your way so a smart phone with GPS is definitely a must have.
The going fee for car rentals at big companies like Avis Car or A1 Car Rental is 50 USD per day, it gets slightly cheaper if you take it for a longer period. If you rather prefer renting a motorcycle you can try EMC Motorbike Rental or Two Wheels Only or simply ask at the reception of your hotels you can usually arrange something too. Rental rates are as little as 6 USD a day for scooters.
How to get from Phnom Penh Airport to the City Center and Riverside?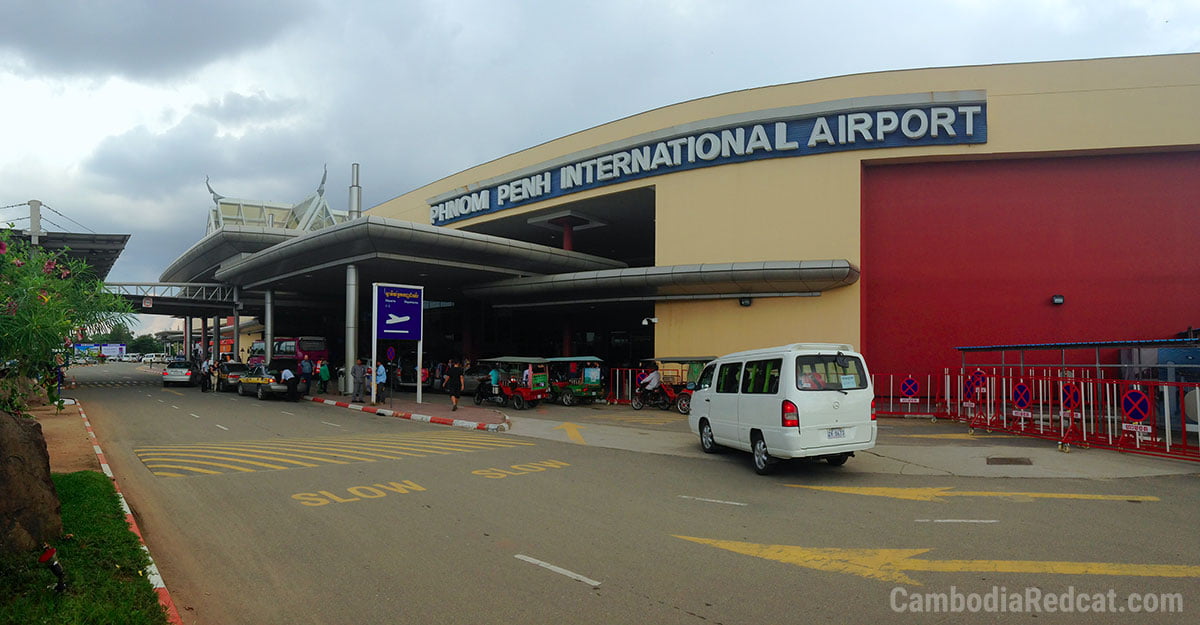 There are two ways to get from Phnom Penh International Airport to the city center. You can either take a taxi, the price is 12 USD at any time of the day or night to anywhere in town.
Option number two are Tuk Tuks, these don't have a fixed price like the taxis and are only available until about 9pm but tend to do the trip for 7 USD.
Actually, there's even a third option but for that you will need to walk out to the airport's main car entrance and you might find a motorbike taxi that takes you to Riverside for 3 or 4 USD.