Nightlife & Cambodian Girls on Koh Rong
The good news is that Koh Rong has the best island nightlife in Cambodia. The bad news is that it's far from being a great mongering destination, in other words a place to meet and sleep with a new Khmer girl every night. I know that's quite a discouraging introduction for this post, but as always here on Cambodia Redcat I tell you how it is so you can properly plan your trip depending on what your priorities are.
That would mean if you had previously planned a wild sex vacation five nights each in Sihanoukville and on Koh Rong then I would recommend you to better change that to eight nights in Sihanoukville and two nights on Koh Rong. Why? Because there are simply no red light areas or any kind of sex-for-sale places on this island. Believe me or not, the sexiest Cambodian girl I have ever seen here was not in the nightlife but lying on the beach at 3 o'clock in the afternoon.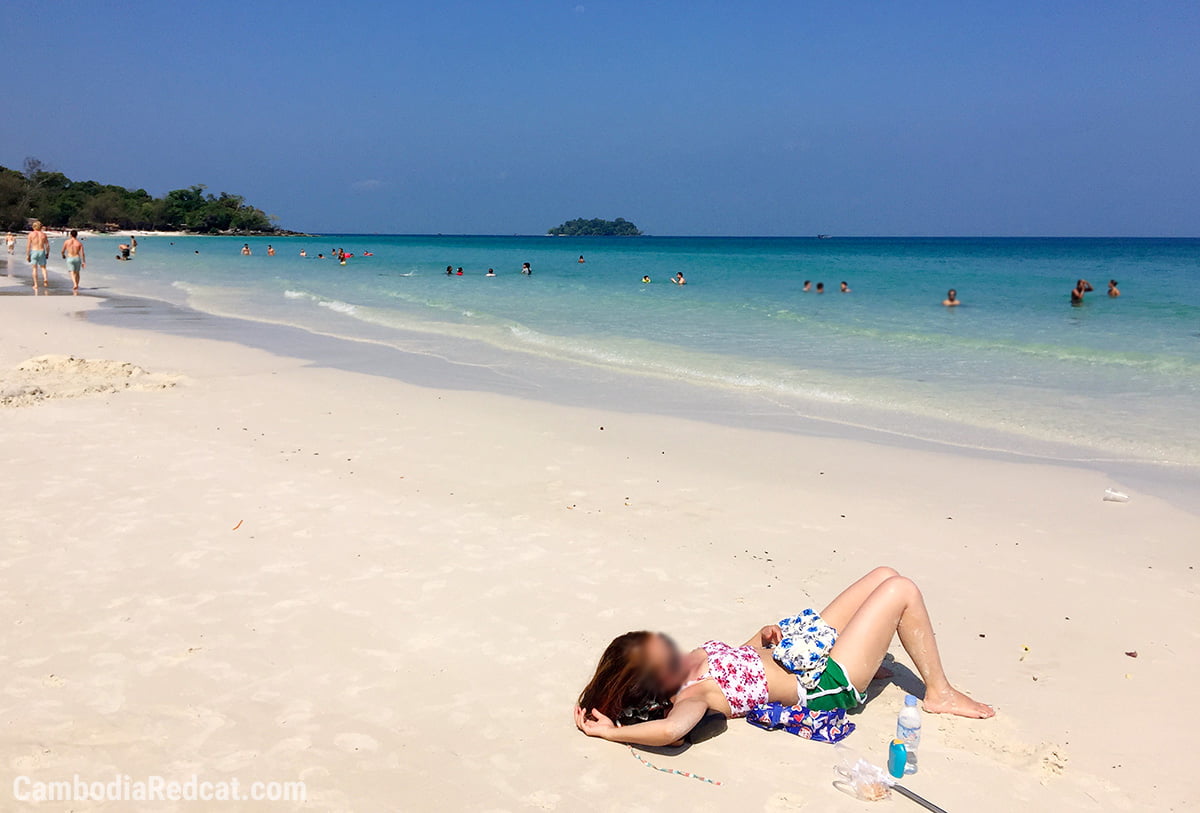 And she wasn't a hooker either. Note that guy in the water who is looking towards the camera, that's probably her boyfriend. Because that's the thing on Koh Rong: The only sexy Khmer girls you see here are either on a trip with their boyfriends or they are working in the restaurants. Not even in the bars as those jobs are usually taken by foreign hippies smoking and drinking all day.
Anyway, that is not to say that there is absolutely no chance of getting laid here. It's just much more unlikely than in all other tourist places like Phnom Penh, Siem Reap and Sihanoukville. So rather come here with the mindset to take a break from girls hunting on a paradise like beach for a couple of days, this way you can only be surprised by getting lucky in one of the following venues:
Girly Bars on Koh Rong
So once again, there are no girly bars on Koh Rong that have girls employed to hang out with Barangs (white guys).
What you do have are normal bars with girls but 90% of all guests are foreign tourists, the few Khmer girls you see here are on a trip with their boyfriends or, if you are lucky, in a group of 3-4 friends that are on a holiday. That would be your chance to score. However, more often than not these girls are Hi-So Khmers (like the one in the beach photo above). Continue reading for meeting "normal" Khmer girls.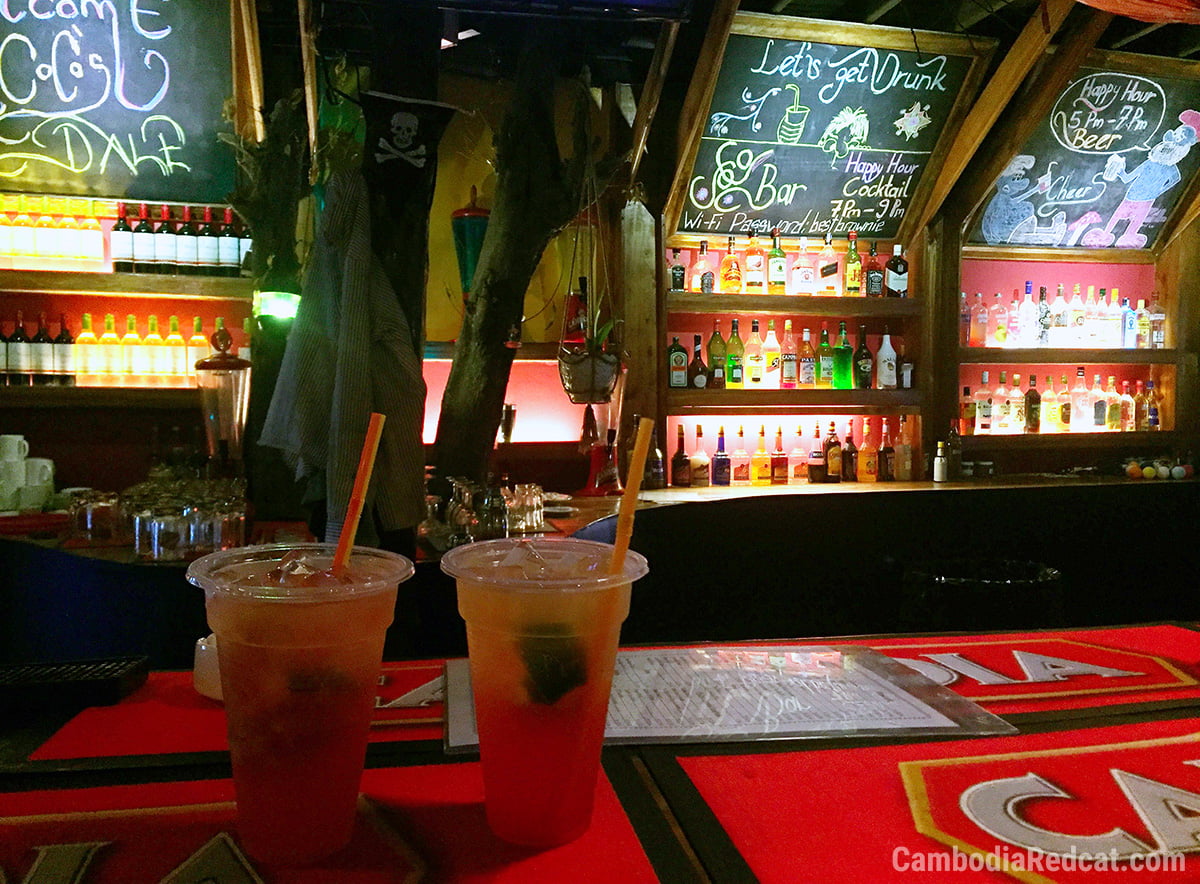 The main nightlife scene on Koh Rong is on Tui Beach. That's also where you arrive with the ferry from Sihanoukville and where most of the bungalows, restaurants and shops are located.
The two most popular bars are Coco Bar (picture above) that serves incredibly cheap (and strong) cocktails for like 3 USD and has a French bartender that is the typical entertainer, and Buffalo Bar (picture below) right opposite on the ferry pier that also serves decent pizzas and has TVs with live sports (usually English Premier League).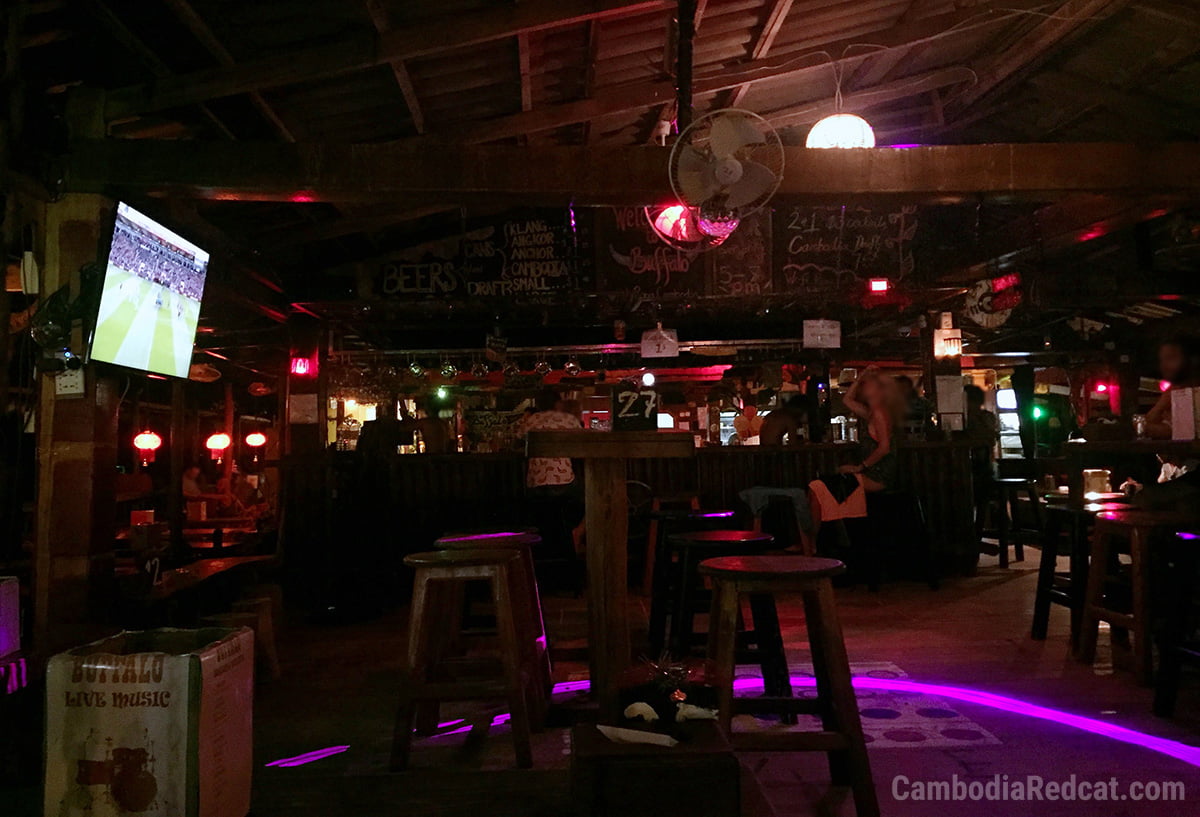 Most other bars on Tui Beach (and all other beaches) look more or less like this and have mostly hippies hanging out: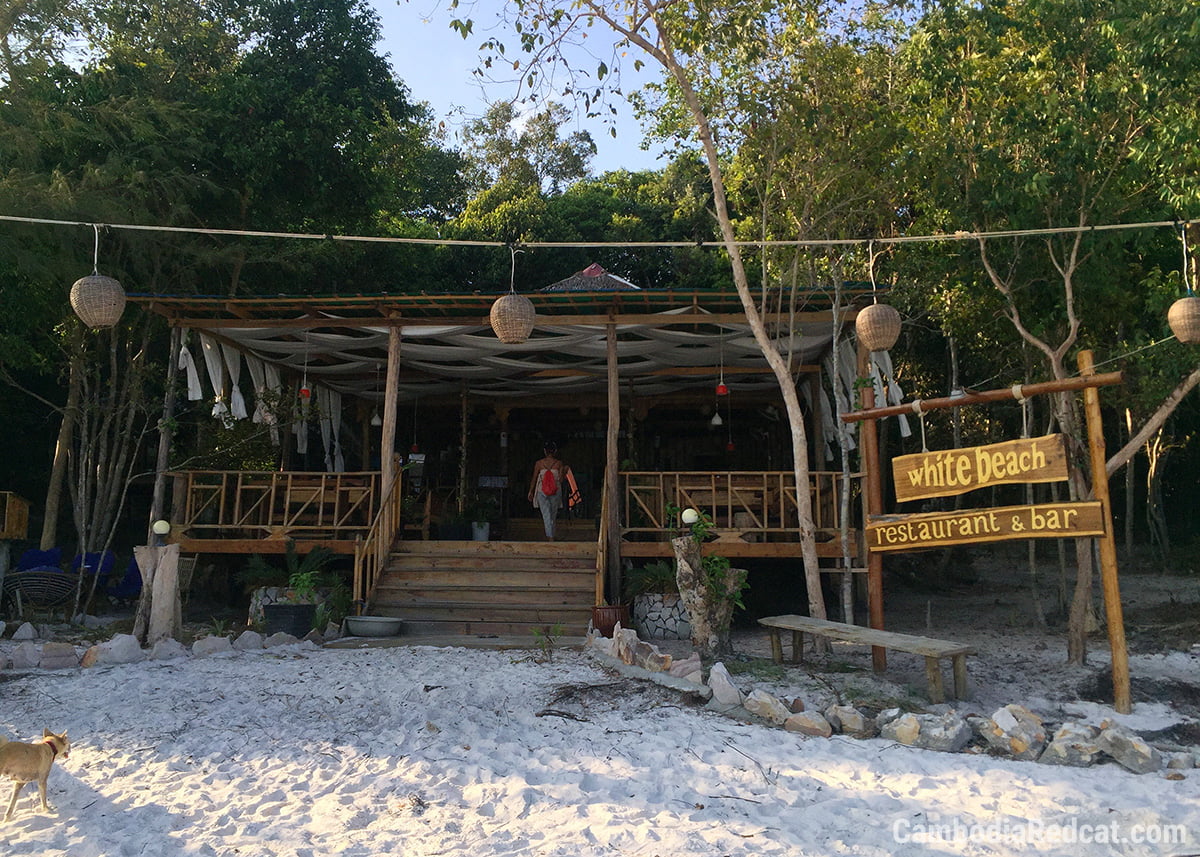 One nice exception is the Sky Bar that offers the best views all around. But again, this is not a hook up place but rather a romantic dating and drinking spot. You can find its location on the map at the end of the guide.
Nightclubs on Koh Rong
There are no typical indoor nightclubs or discos on Koh Rong. I'll make sure to update this page once this changes, but things on this island are changing (or developing I should say) at a very, very slow pace. The places that come closest to night clubs are the beach bars (see above) but they don't have a dance floor and the music is selected by the bartenders instead of DJ's.
If you want to listen to live music then Buffalo is the place to go, however the performances are quite irregular – just check on their board what's planned for the upcoming nights.
Happy Ending Massage on Koh Rong
More bad news are on the way: There are no happy ending massage salons on Koh Rong. The closest one from here would be Venus Massage in Sihanoukville but I guess that doesn't help you much right now.
There are a couple of massage salons spread along the beach walk on Tui Beach offering relatively cheap services like Khmer massage for 10 USD or oil aroma massage for 12 USD, but the chances of a hand job for giving her some extra cash aren't that great – but you never know. If you try your luck then make sure to demand a private massage area that is closed by curtains.
Local Girls on Koh Rong
Seriously the best way to meet Cambodian girls on Koh Rong is to go to the western end of Tui Beach (see yellow pin on the map below) because that is where most of the local Khmers are hanging out at night.
You will find them dancing to traditional Cambodian songs and among them are a lot of young and cute girls to hit on. Needless to say that their English isn't that great at all, but you can try and see how it goes. You usually don't see these girls in the foreigner-oriented bars because they are too shy, but if you are doing the first step (and she hasn't got a Khmer guy having his eyes on her) you might get lucky.
That's pretty much it for the nightlife scene on Koh Rong, there is not much more going on other than that. Well, there is the so called Police Beach west of Tui Beach which has almost only hippies and backpackers and all other beaches are extremely quiet at night with only very few resorts around (such as Long Set Beach).
Map of Nightlife on Koh Rong
Videos of Nightlife on Koh Rong
Last Updated on September 29, 2023