Getting from Siem Reap to Sihanoukville (and vice versa)
Once you have completed your sightseeing tour around Angkor Wat and the Tonle Sap and also have had enough of the nightlife then your next destination might be Sihanoukville. And even though this route doesn't have nearly as many travel options and departure times as if you went from Siem Reap to Phnom Penh it's still possible to get there without much hassle.
Depending on the type of transport the trip will take you between 1 hour and 11 hours and cost somewhere between 16 USD and 150 USD.
Let's get right into it, these are the four different ways to get from Siem Reap to Sihanoukville:
Bus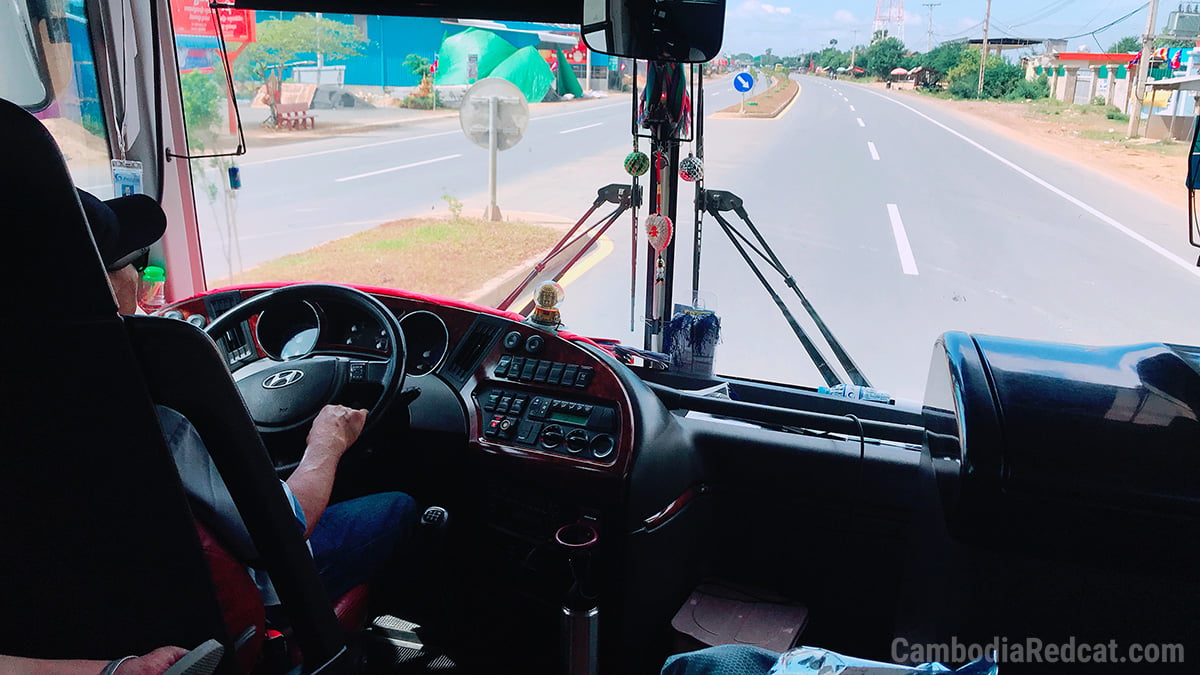 The traditional and still most popular travel option for most tourists. You could check out the various bus companies, departure times and ticket prices on Book Me Bus and there you can even book a ticket to secure your seat. Not really necessary though as only during festivals (like Khmer New Year) the busses tend to be full. Otherwise you can relax and basically just go to the bus terminal and buy your ticket there.
As you will see there are many companies to choose from, but the three most popular ones are:
Tickets are as cheap as 16 USD for "hotel busses", but most of them cost 25 USD one way like the "luxury busses" or "VIP busses". The travel time is 10-11 hours.
Mini Bus
Slightly faster than the busses and increasingly popular are the mini busses. The only downside taking them is that you don't get as much legroom and overall space compared to the big busses.
There are currently only two reputable minibus companies that operate on the Siem Reap – Sihanoukville – Siem Reap Route:
Tickets for the mini vans cost around 25 USD and the trip takes 9-10 hours. They pretty much all leave early in the morning around 7am, both from Siem Reap and Sihanoukville.
Taxi
It can't get any faster traveling overland: If you tell your driver to hurry he might bring you from Siem Reap to Sihanoukville or vice versa in less than 8 hours. However, it obviously also has its price:
Taxis charge between 100 and 150 USD. Yes, that might even turn out more expensive than a flight (see below). It really depends on your negotiating skills and I wouldn't really recommend it anyway – not very good value for money at all. You might consider looking for other travelers to share the costs, then it would make more sense than traveling by taxi alone.
Flight
The quickest way to travel between both cities in just about 60 minutes.
There are currently only two airlines serving this route:
A one way ticket for the economy class costs around 115 USD including taxes.
If you are just coming from Thailand and are used to domestic flights for less than a quarter of that price – well, these two companies currently completely control this route and can basically charge whatever they want without any competitors.
Still, if you have some time pressure and don't want to sit in the bus for half a day it might be worth it – time is money, after all.
Map of Siem Reap & Sihanoukville Transport
Last Updated on February 19, 2021