5 Best Girl Friendly Hotels in Phnom Penh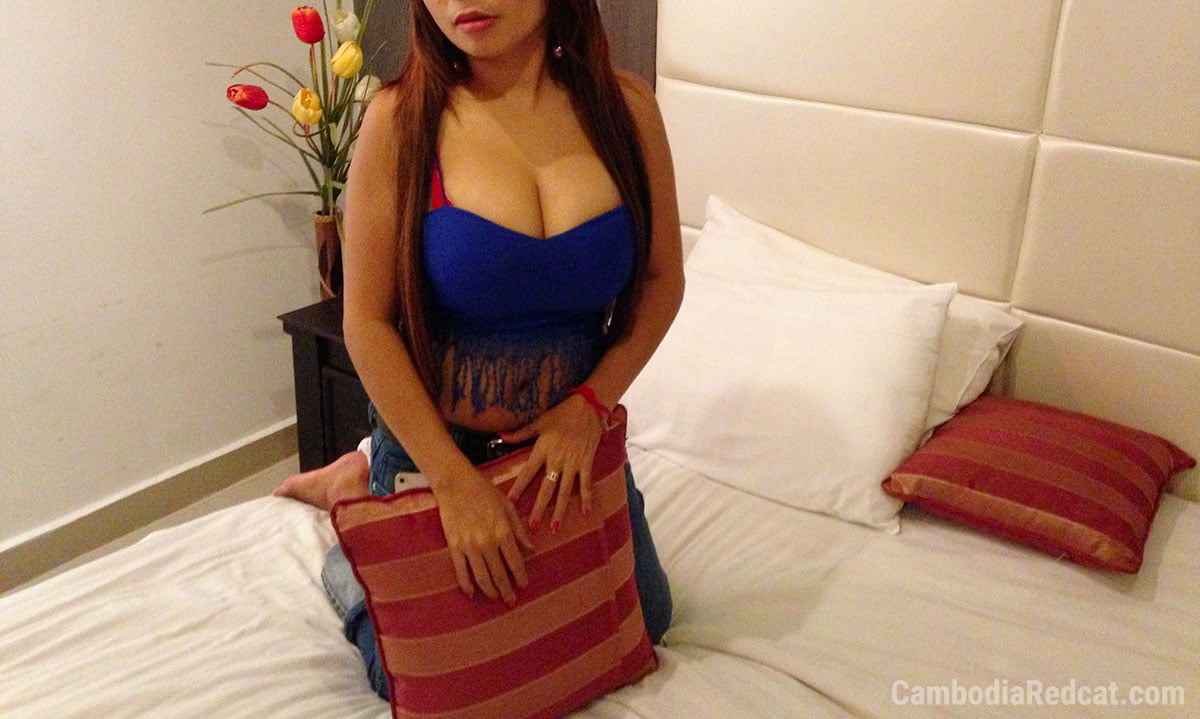 The one thing you don't want to hear from a Cambodian girl you picked up and ask to come to your place is: "Oh, that's so far." That's especially a problem when you're trying to hook up with non-working ladies and so you better avoid her giving you a sorry maybe next time excuse.
And even if you're looking to rent a hooker you don't want to tell her that your hotel is 10 km away or she might reject you or put the price up as she thinks she could easily get two guys in the time you drive to your hotel, do the dirty business and then travel all the way back to her work place.
Now what's a good location for a hotel in Phnom Penh that you can bring girls for short time sex?
Even though there are girls and nightlife spots all around town, the highest concentration of hook up places in Phnom Penh are clustered around Street 130, Street 136 and Street 51. This is the area called Riverside where you find 90% of the foreign-oriented beer bars, massage shops and night clubs. In order to help you save time looking manually for hotels in this area – here are the Top 5 Best Guest Friendly Hotels in Phnom Penh: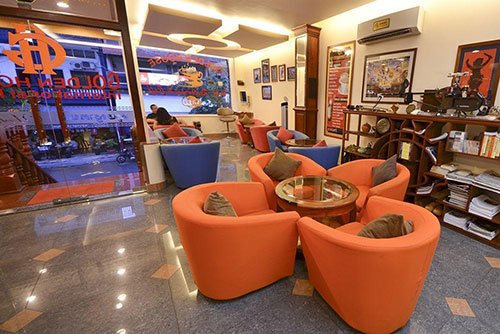 Golden House Hotel is a new hotel in the heart of Phnom Penh and soars above the famous Street 136, home to countless of restaurants, bars and nightclubs. Most rooms have spectacular views of the city's two rivers: the mysterious Tonle Sap and the mighty Mekong. They offer a unique combination of Western and Khmer decor and hospitality. Some of the amenities include a graceful lobby, well-appointed bedrooms and a private garden area. All rooms come with nice TVs and free high-speed WIFI.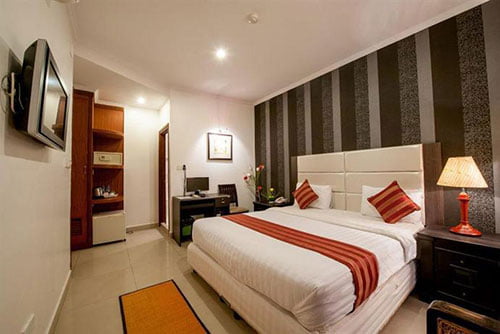 The City Centre is one of the naughtiest hotels in all of Phnom Penh. It's located in the centre of the bar hub in Street 130. At 20-30 USD per night this is without doubt one of the best value for money options in town and always my personal recommendation to any of my friends visiting. All rooms have extremely neat decoration and come with cable TV, fridge, free internet etc. But the best thing of course is the high quality hotel right in the center of all the action on Street 130 – the perfect hotel to bring a girl for short time in Phnom Penh.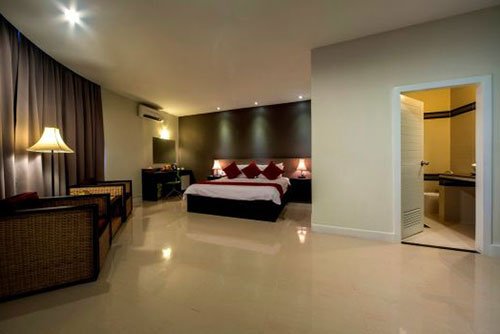 Located between Street 51 and Streets 130 / 136, the Asia Tune Hotel couldn't have a better location with all the nightlife places within easy walking distance. The 83 rooms of this 4 star hotel are elegantly furnished and offer a luxurious heaven at rates that are hard to beat (from as low as 45 USD including breakfast – check the rates by clicking the link below). The Asia Tune Hotel is not just great to bring your girls for sex, but also makes the perfect base to explore the city's main attractions nearby like the River Promenade, Royal Palace and Wat Phnom.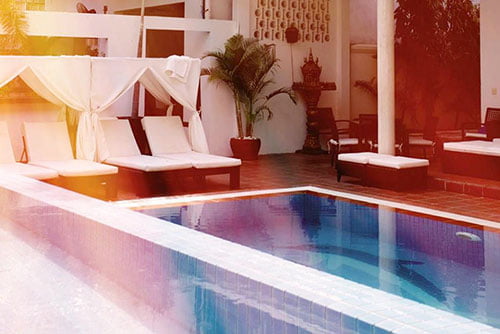 Eureka Villas is well known for its super friendly staff (who also won't mind if you walk in hand in hand with a young and hot Khmer lady at night), the beautiful swimming pool with lots of plants and Buddha figures all around, the comfortable mattresses in all of their rooms, as well as its great location in Riverside, just 5 minutes walk to the Royal Palace and National Museum – and even more important for us guys: also only 5 minutes walk to all the girly bars in Street 130 and 136. Their Standard Rooms are great value at only 36 USD per night, but if you want to treat yourself with some luxury you should check out the pics of the gorgeous Terrace Suite with pool view (72 USD per night).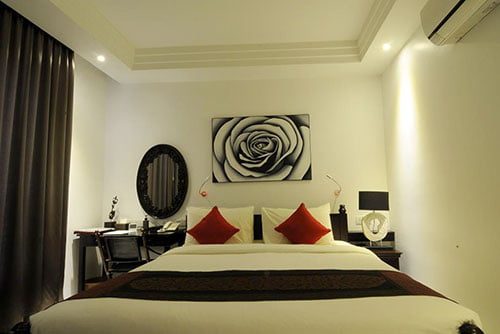 This hotel is among the best-rated in all of Phnom Penh (average review score on Agoda: 8.6), and there are many reasons for this: The rooms are beautifully decorated and well equipped, the breakfast is super delicious (it's included in the room price) and they've probably got the nicest swimming pool in all of Riverside. However, that also comes with a certain price tag: The cheapest room type at La Rose is the Superior Double which costs 78 USD per night, but given the great comfort and amenities of this 4 star hotel, it's well worth that price.
Last Updated on January 19, 2021