5 Places to Meet Sexy Girls in Phnom Penh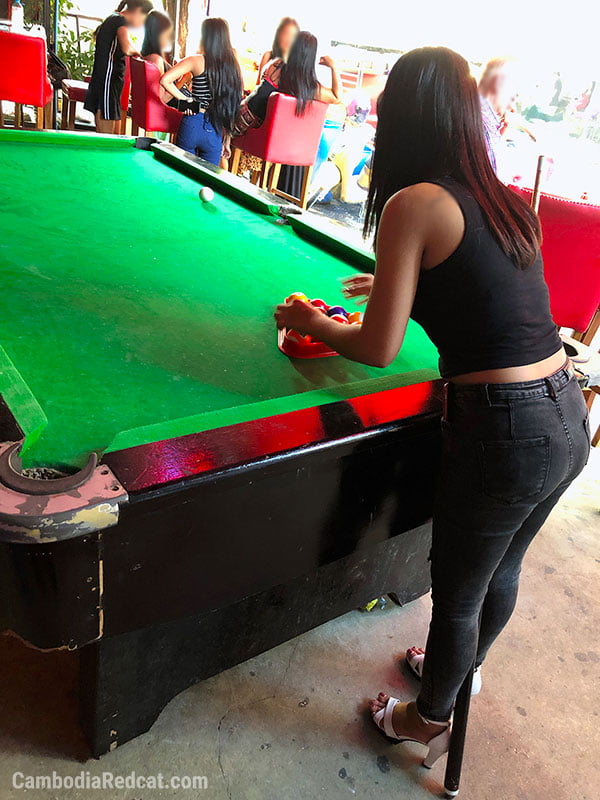 There is no better city in Cambodia than Phnom Penh when it comes to meeting young and exotic Khmer girls for sex. They are working in the various "entertainment venues" around town, and it's not quite easy to get a clear overview of all the different places.
That's especially true when it comes to comparing the prices for having sex with the girls: It will cost you a lot more to get a hooker from the hostess bars in Riverside (your own drinks, lady drinks, bar fine & the actual sex price) than if you just meet a regular girl from the dating site, take her to a restaurant and afterwards straight to your room.
Of course there are also options in between, like paying a freelancer in the night club to "go with you", or to simply visit one of the sex massage parlors.
That's why it's quite important that you have a good understanding on how it works in the girly scene of Phnom Penh, not just so you know how much to expect to pay, but also to get an idea which places you will enjoy, and which ones rather not so much.
What I mean by that is you might not be a club person (like me, I don't like dancing and too loud music), so you might as well pick up a freelancer right off the street (supposing you know the right spots, see below). Or maybe you prefer it more discrete and don't want to be seen with a Khmer girl in public (for whatever reason), then the massage parlors would be a great choice.
Or maybe you don't want to pay for sex at all, then the dating site would be the best place to meet girls in Phnom Penh.
So in this guide I'll give you the complete overview of the different types of places to find girls for sex in PP, so you can decide for yourself which one best fits your budget and preference.
1. Online Dating Site
It always surprises me when I talk to the guys in the bars here in Phnom Penh and they tell me that all these girls only want your money. "No money, no honey", like in Thailand. In other words: No dollars, no sex.
But that's absolutely not true. There are more and more guys (me included) who use the dating site to meet girls in PP who are not prostitutes, who would love to meet a foreigner just for fun or maybe more. There are sexy and open minded ladies from all over the country, but most members are obviously from Phnom Penh.
Sure, some of these girls are also looking for some pocket money or a sugar daddy for the weekend, but paying like 20 USD is a much better deal than like 50 USD if you take one from the hostess bar. But most of those Khmer ladies on the dating site are just normal girls with normal jobs who are looking for a new (boy)friend.
2. Hostess Bars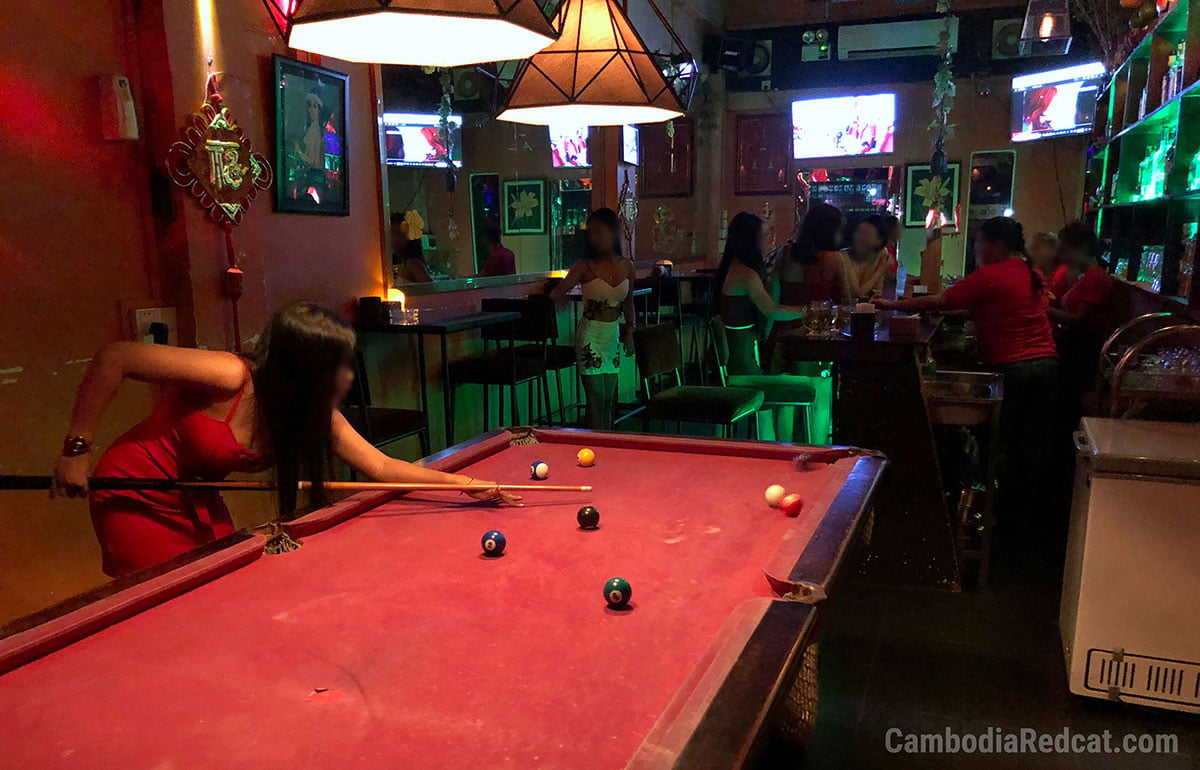 The hostess bars (often also called "lady bars") are the most popular type of red light venue in Phnom Penh (well anywhere in Cambodia really).
The reason for that is simple: It's always fun to walk into a bar, drink cool beers for like 1.50 USD and have lots of young and half naked Cambodian women around you. What more would you want? Well, sex of course.
In that regards the hostess bars are the most expensive type of place to find girls for sex in Phnom Penh though: If you drink a couple of beers, buy your preferred girl 2-3 lady drinks (3-4 USD each), pay the bar fine (10 USD) and pay the sex price for her (about 30-50 USD, negotiable), then you will spend between 55-80 USD.
For that money you could get a one month membership on a dating site and have 3 working ladies come straight to your room with no questions asked.
The areas with the highest number of hostess bars in Phnom Penh are Street 104, Street 118, Street 130, Street 136, Street 172 (also known as "Restaurant Street") as well as in and around the Golden Sorya Mall.
3. Night Clubs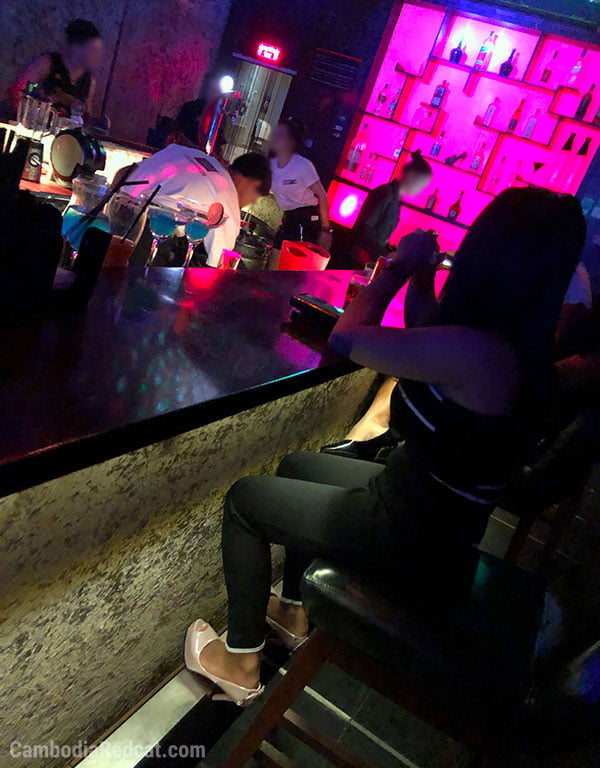 If you like to combine drinking, partying, dancing and meeting girls, then the night clubs in Phnom Penh might be a good choice for you.
Pontoon Club (photo) is only a few years old, but has reached almost legendary status already. It's the biggest and most popular night club in town, packed with countless of Khmer girls every night looking to hook up with a foreigner.
Be warned though as like 90% of these ladies are prostitutes, means they will only go to your hotel if you pay them afterwards (20-50 USD). The good news though is that there are always way more girls than guys in Pontoon (like 65% to 35%) so if you wait long enough you will certainly be able to lower the price, or even find a girl for sex for free.
Other popular clubs in Phnom Penh that are worth checking out are Heart of Darkness (lots of gays though) and Duplex Club (more tourists than Cambodian girls though).
4. Massages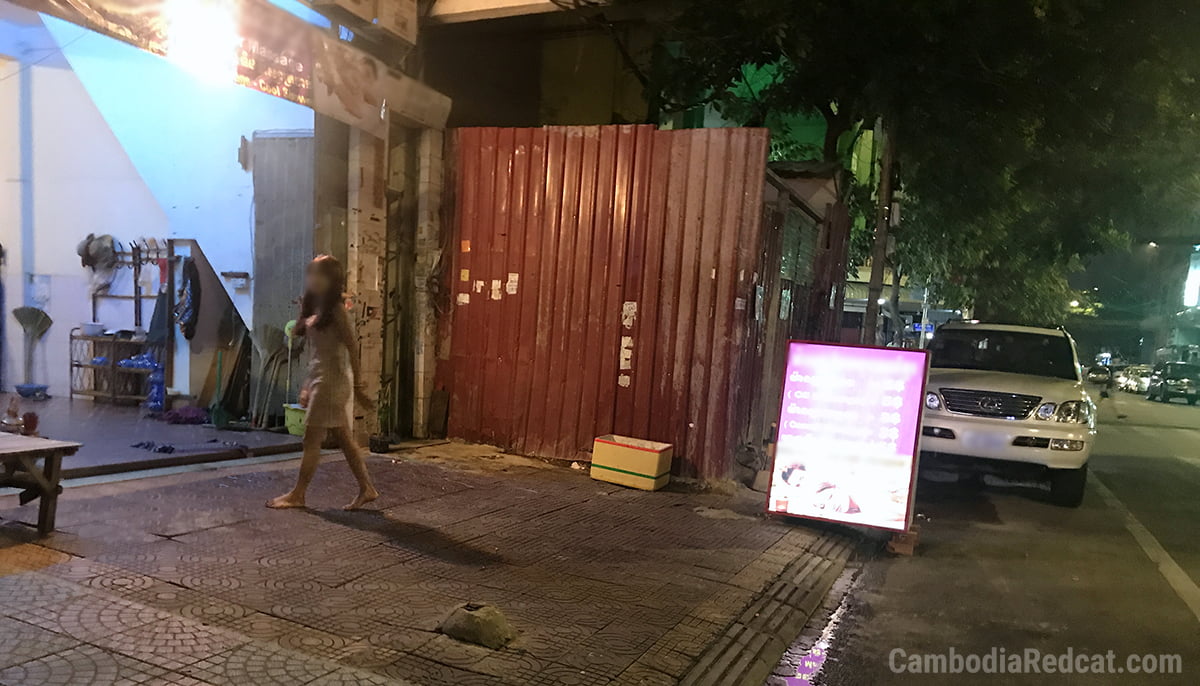 Another popular place to meet girls for sex (or just for a quick hand job) are the massage salons. There are plenty of them, especially in the Riverside area, and I have marked them all on the map below (yellow pin).
Note that most of these places offer strictly massage only – it's a hit and miss kind of thing. If you like a particular massage girl, and she smiles at you in an unusual way, then you can be almost sure that she will accept a small tip (like 10-15 USD) and put away your towel towards the end of the session, plenty of oil on your dick and massage it until you shoot out all of your load.
Another type of massage are the sex massage parlors, the most famous of which is Massa in Street 252. It will cost you about 50 USD including massage and sex with one of the Khmer or Vietnamese "massage" ladies.
5. Street Hookers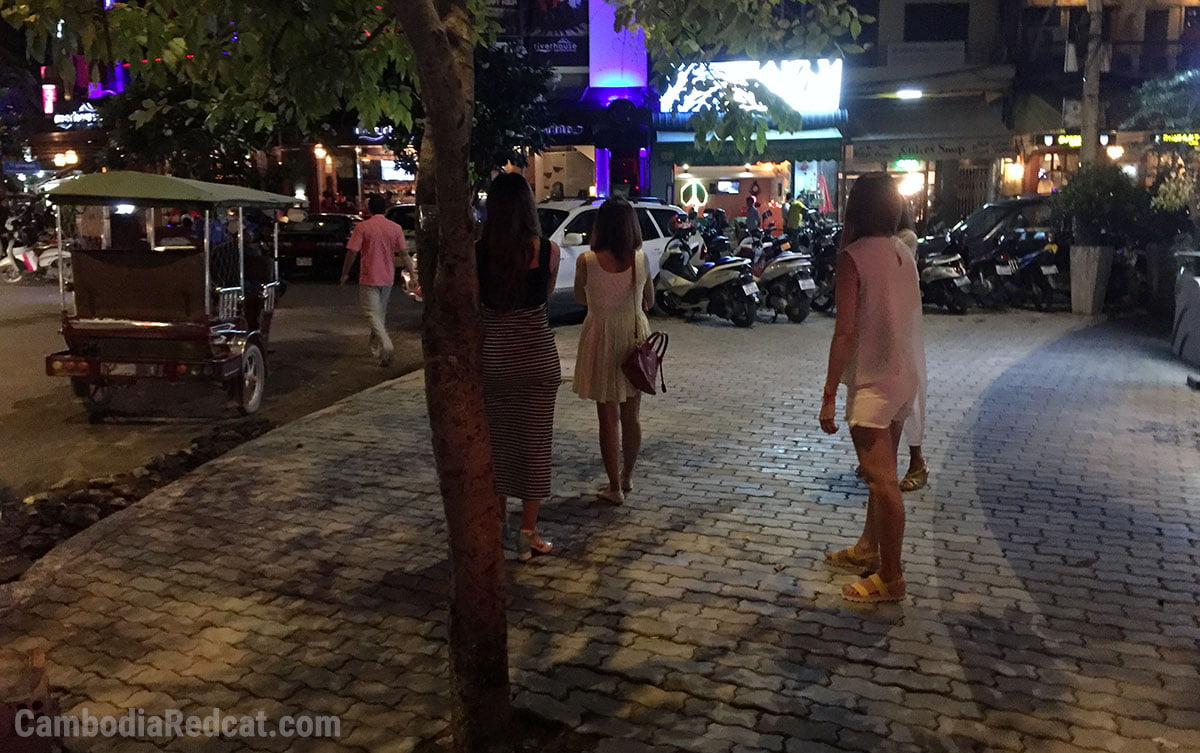 The final place to meet girls in the nightlife of Phnom Penh other than the bars and clubs are the streets.
Yes, that's right: You just need to walk down the streets in Riverside at night, especially the river promenade and the roundabout at Wat Phnom, or the streets where the hostess bars are located, especially Street 130 (photo) and Street 136, and you will find plenty of young women just standing around and waiting for a customer.
They will join you to your hotel for sex for about 20 USD (negotiable).
Map of Places to Meet Girls in Phnom Penh
Video of Girls in Phnom Penh
Last Updated on July 20, 2023