Overview of Sex Massage Parlors in Phnom Penh
There are countless of options on how to easily get laid in Cambodia's capital which are covered all in great detail in the Phnom Penh Nightlife Guide. Of course one way is to get a happy ending massage and in this category you've basically got two options:
The first one are the small massage shops that are visible to the general public. The problem here is that the ladies often seem quite open minded when they try to lure you in but later in the room they might say just "no" when you ask them for the special extra.
So if you want to avoid these kind of bad surprises what you do is go in a dedicated erotic massage parlor where happy endings are guaranteed. Now, if you are familiar with the red light scene in neighboring Thailand, then you'll probably know that you can find "soapy massage parlors" in every little town all over the country.
Things are still on a much smaller scale in Phnom Penh and while there's no such place for a body to body massage (yet) you can find 3 massage parlors with the typical fishbowl arrangement in downtown Phnom Penh. They are still very little known and this is the first time it's mentioned on the English internet, so don't be surprised if you don't see any westerners during your visit as not many know about them.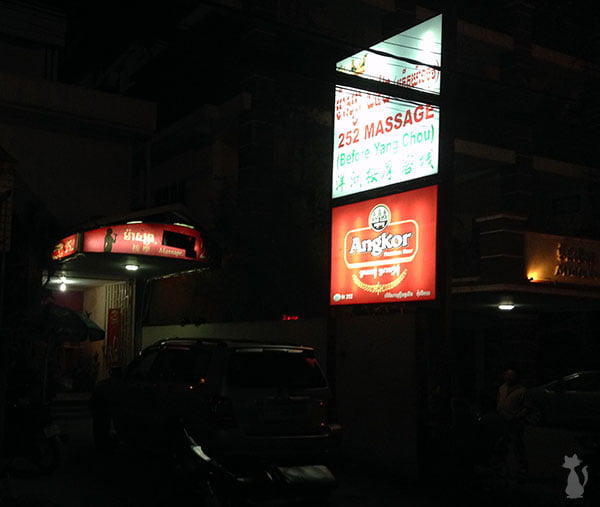 The most popular place is called Massa and located in Street 252, about 500 meters northwest of the Independency Monument. To get inside, you need to walk up the stairs to the second floor first, but it's impossible to get lost as this is the only business in this building and especially at night you'll quickly notice the bright neon lights in this otherwise very quiet and inconspicuous street.
On top of the stairs, turn left go straight and after 10 meters you'll reach the entrance to the lobby. The atmosphere is very relaxed and chances are that one of the mamasans will accompany you to the seating area that consists of very comfortable sofas right in front of the fish bowl.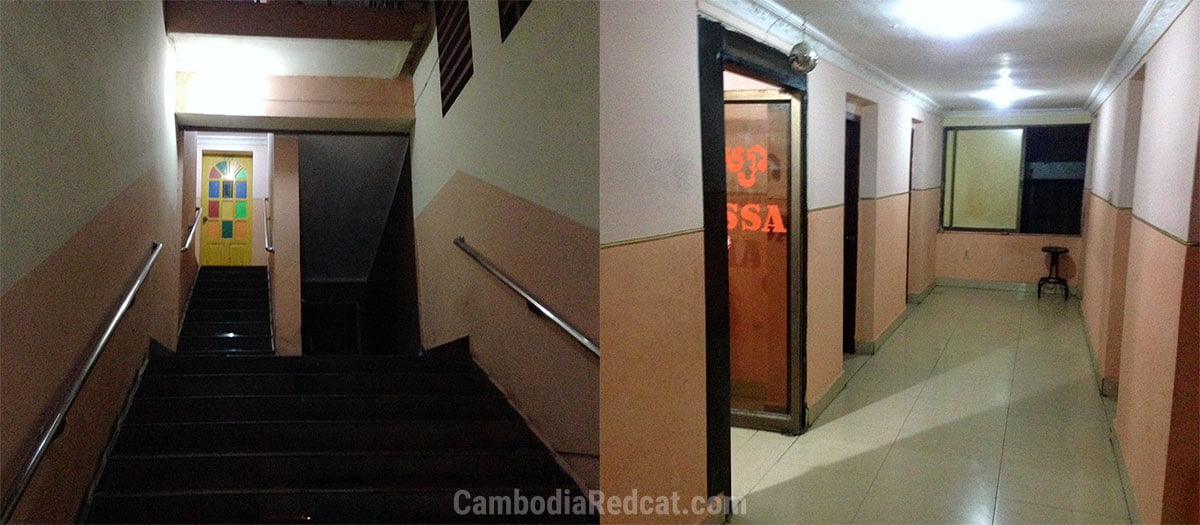 There are more than two dozen of extremely hot and white skinned girls in the "show room" at any time of the day (though slightly more in the evening). They are divided into two categories: Cambodian Girls who have blue numbers and Vietnamese Girls who have red numbers. There are usually more Cambodians than Vietnamese in the fishbowl and the reason for this might not be that they have more Cambodian girls but because the majority of the customers prefer the Vietnamese type of girls so they are more busy.
How it works
The price for a one hour body massage is 15 USD for all girls. This obviously doesn't include any extras as they have to be negotiated later with the girl.
The private massage rooms are very basic. There's a queen sized bed with a pillow and a couple of towels, aircon and that's basically it. Well, actually if you look at the top right of the wall there's a sign saying "No Sex Here" in English and Khmer script which is kind of ridiculous of course.
Your lady will first accompany you to the attached bathroom, take a shower and dry you off. Then it's time for the "massage" and she will do her best to make you feel comfortable as quickly as possible and it's not unlikely that it doesn't even take 20 minutes until she asks you if you want Boom Boom.
The price you get quoted is usually 50 USD for sex but of course that's negotiable, however note that some girls don't really like bargaining. If you just want a blow job (Yam Yam in Khmer) that's going to cost around 20-30 USD or alternatively a hand job is in the 10-20 USD range.
Massa is open every day from noon to midnight.
The next full service massage parlor is located on the 2nd floor of the Hotel Luxury World in Street 200, just 500m down the street from Massa, so you can simply walk there if you didn't like any of their girls.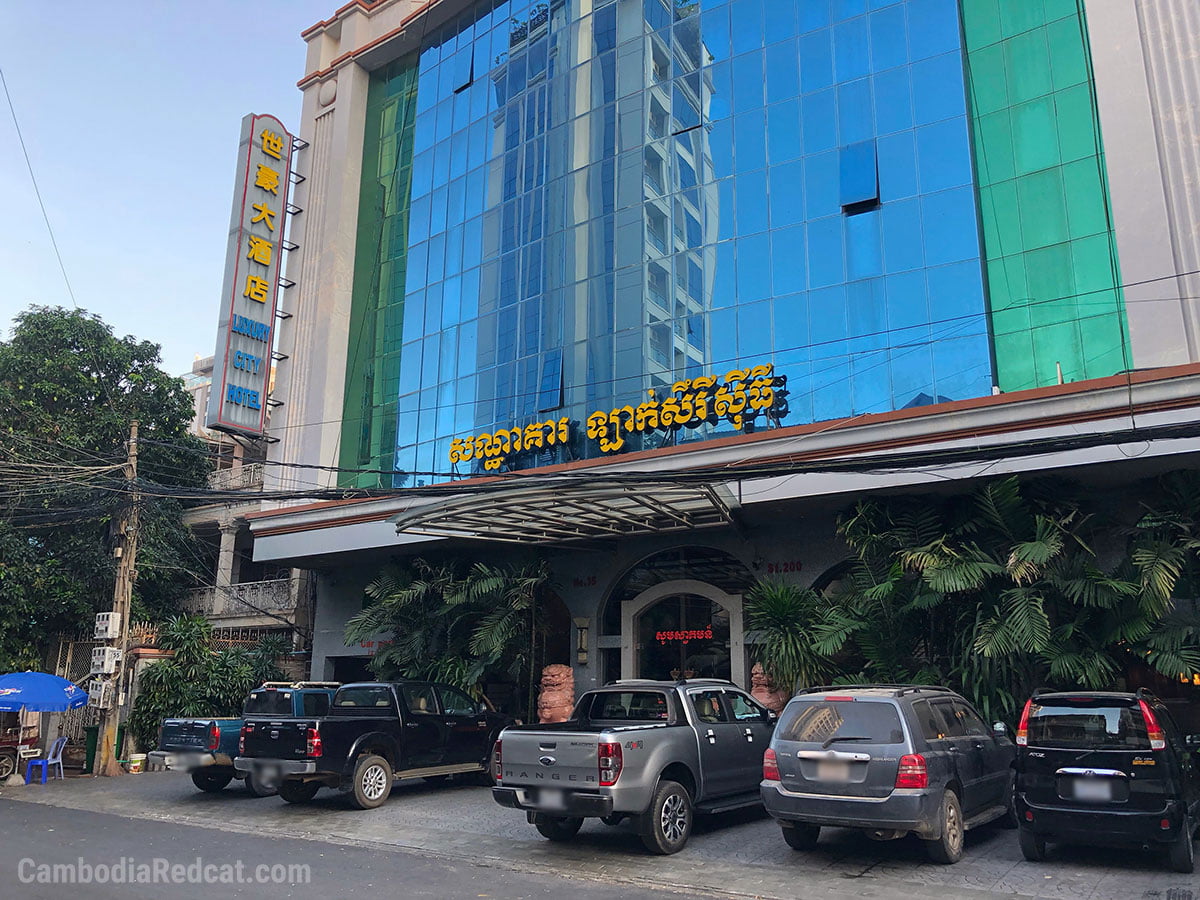 They have just as many young ladies in the fishbowl as Massa, and the base price is even cheaper: 10 USD for any girl, plus tip for the special service which has to be negotiated separately.
And the third sex massage parlor in Phnom Penh with the same prices can be found in the Mean Haur Hotel in Street 122-221 (corner), which is a bit far to walk (see the map below), so you better take a Tuk Tuk there.
Map of Sex Massage Parlors in Phnom Penh
Last tip: If you take a Tuk Tuk to these parlors and the driver doesn't understand what you are talking about you can just show him one of these typical soapy massage parlor pictures. It may not be from a Phnom Penh massage parlor, but just by looking at these pics the guy will smile and immediately know what you are talking about.
Last Updated on September 27, 2023