5 Best Hotels With Ladyboys in Siem Reap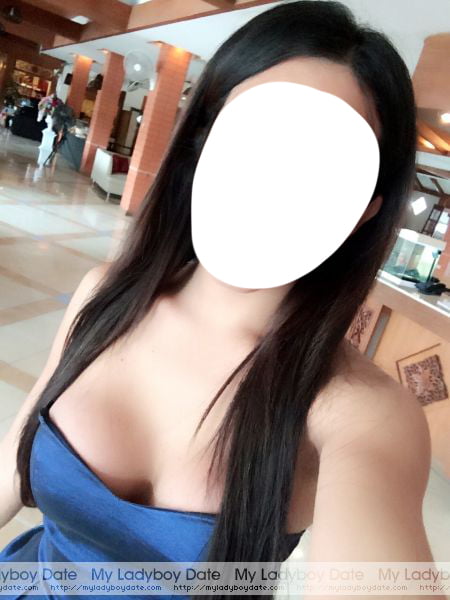 My today's post will be a little different from what you are used to from Cambodia Redcat – it's time for another ladyboy related article.
I know, that's not for everyone, and if that is the case for you let me assure you that 95% of the site will remain girls-related, but it's just that I see more and more guys hanging out with ladyboys in this city.
I've already gone through the best places to find ladyboys in Siem Reap, so in this second post of the series I will focus on an equally important aspect: Where to stay if it's your goal to invite a shemale back to your room.
It's already difficult enough to find girl friendly hotels in the city of Angkor, but you should be aware that not each of these hotels allows transgenders in their rooms.
So I have taken some time this week and done some research on the most popular hotels in town, to check whether it's okay to take both girls and ladyboys into the rooms (because I assume that since you are my reader you are mostly interested in the women here, but maybe want to try out something new once or twice during your trip).
As always in my hotel guides on this site, the hotels on this list are not only guest friendly, but also have a good location (that is near Pub Street, the main tourist area in downtown and also the best nightlife area in Siem Reap) as well as a good value for the money (I include something for everyone's taste from cheap but nice budget rooms, midrange boutique hotels to high end luxury hotels with a swimming pool where your date will get an erection if she only hears you telling her you stay there).
Here we go – the currently 5 best hotels to bring ladyboys in Siem Reap: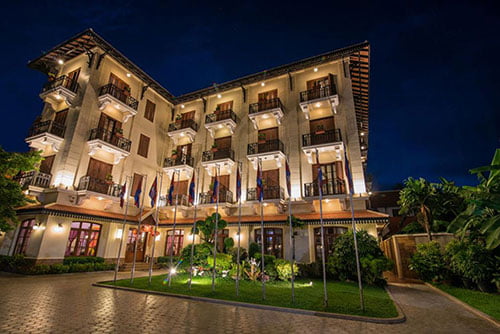 In my opinion the hotel with the best value for money in Siem Reap. For just about 31 USD per night, you can get a Superior Double Room in the Steung Hotel. Just check out some more of their pictures, and you will notice that their rooms are new, modern, bright and spacious. And even better: The room price also includes a buffet breakfast with a great selection and also an omelette station. The location is great, too: It's situated just 170 meters from Pub Street. And to round things off, they have a small but beautiful swimming pool, where you can take a relaxing dip with your ladyboy before (or in between) your love sessions.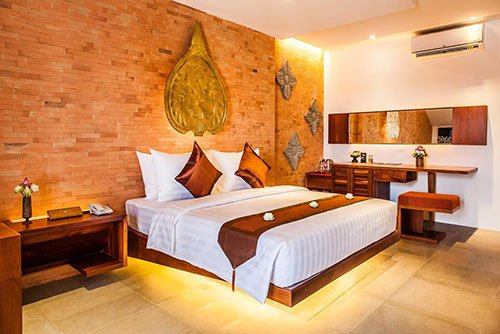 The Golden Temple Residence is one of the best rated hotels on Agoda (average review score of 9.2 out of several hundred reviews) and it's easy to see why: Their design and setup are luxurious, it's all in traditional Khmer style, means plenty of wood and Buddhist paintings, and the mattresses are fantastic, plus proper bed sheets (you may be surprised because many hotels just put on a thin sheet that feels like shit when you turn on the air con). It's hard to believe that a hotel in this category has rooms for 78 USD per night ("Deluxe Urban"), including breakfast. And on top of that, the Golden Temple Residence has probably the nicest swimming pool in town. Your ladyboy will love it.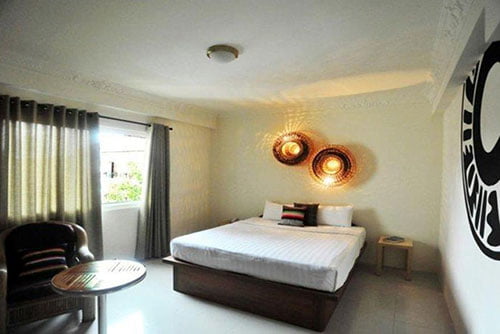 If you are on a budget trip (or just want to save some money on accommodation and instead spend it on the hookers or a one month membership at My Ladyboy Date), then there wouldn't be a better choice than the Viva Hotel. You know what, this is the hotel where I stayed at myself during my first trip to Siem Reap. Yes, most of the complaints on Agoda are true – there is no lift, the rooms lack proper windows, the mattresses are a little hard, and I'm not sure how frequently they clean the air cons, but for a price of 12 USD per night for a Standard Room in the Viva Hotel that shouldn't really bother you. And the best thing here is that it's just around the corner from the nightlife strip of Pub Street (1 min walk).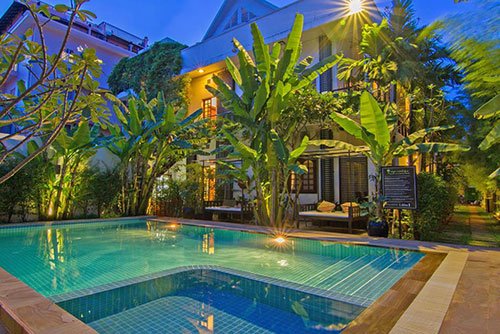 Another ladyboy-friendly hotel within short walking distance to Pub Street (100m) is the Apsara Centrepole Hotel. That means it's usually quite noisy at night because of all the surrounding bars, but I assume you don't come to Siem Reap to just visit Angkor Wat during the day and then watch TV in your room at night, but also to go out, have a few drinks in the clubs and hopefully also meet some nice lady(boy) to spend the night with. The rooms at the Apsara have a really good value – there are 6 different room types available, the cheapest of which is the "Studio Double with Balcony" that costs 28 USD per night and includes breakfast, welcome drink and airport pick-up. Not bad at all.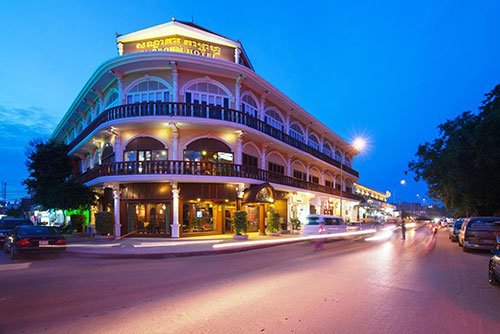 The Ta Prohm Hotel looks interesting and unique from the outside, but that's nothing compared to the rooms inside: It's all of dark wood! The floors, the walls, the wardrobe, the bed, the table, the chair. Some people find that beautiful and authentic, while others (including me) find it rather suffocating and even a little scary. I would probably not stay at this place, and the only reason why I have included it on this list is because they have no problem with their guests bringing in ladyboys for sex, and it also has a good location right at the beautiful Siem Reap River Promenade, and 200m from Pub Street. The room rates at the Ta Prohm Hotel start at 35 USD per night.
Last Updated on March 27, 2021