5 Best Girl Friendly Hotels in Siem Reap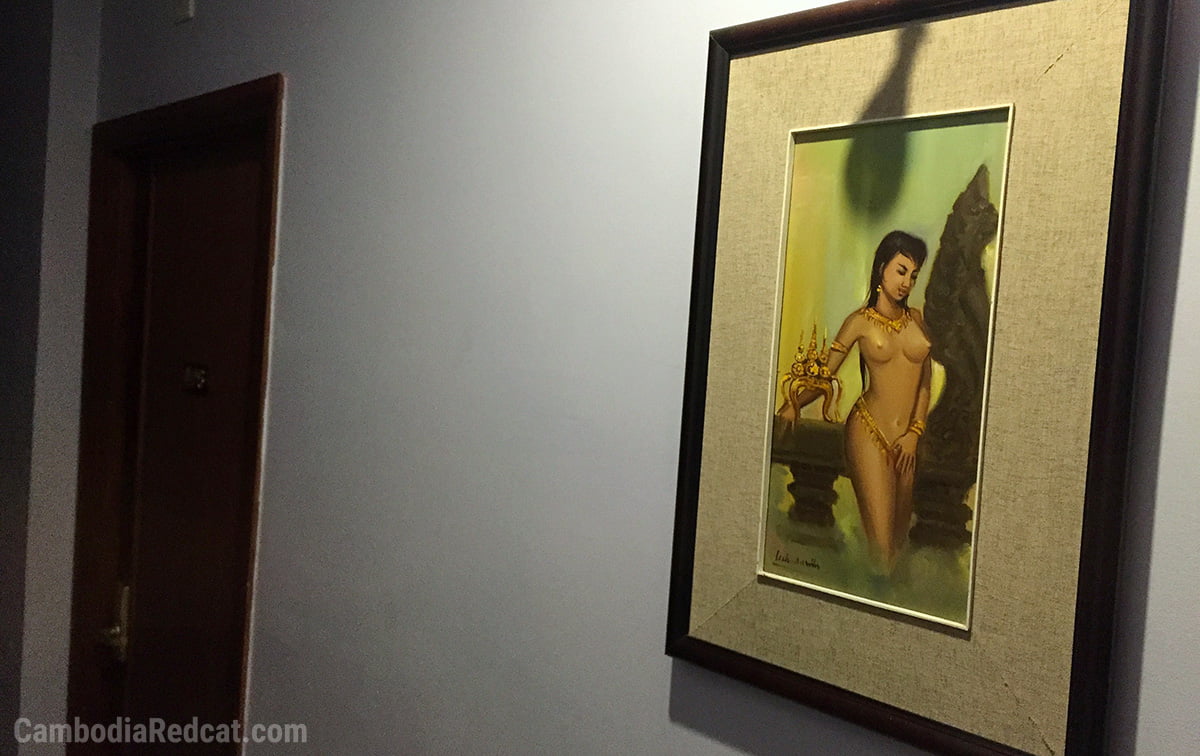 Imagine you have worked all night on that hot girl in the club on Pub Street, then take her back to your hotel and just as you want to walk past the guy on the night shift he's saying she can't go in as your room is for one person only. That's of course the worst case scenario but it does happen all the time when guys don't pick a "guest friendly" hotel in the first place and then getting that bad surprise so close to the finish line.
Many hotel owners are concerned about both the hotel's security as well as your belongings so many just don't allow you to bring in a hooker. In some cases they will just ask for her National ID Card that they keep in the safe until she leaves again or make you pay a few dollars extra so they can get their share out of it, called a "joiner fee" of 10-25 USD (which usually only happens in small guest houses).
So in order to help you stay away from these "unfriendly" situations, I have put together a list of the currently five best hotels for sex with girls in Siem Reap. Of course there are a few more that would be worth mentioning, but especially the five below are both relaxed with guests (they may only ask for her ID card) and also within ten or maximum fifteen minutes walking distance from Pub Street, the vibrant bar district of Siem Reap.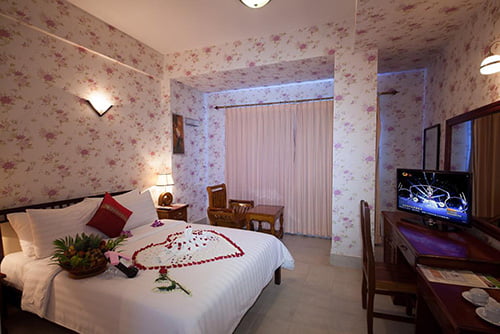 The location of this hotel suitable for short time (or long time) sex couldn't be any better – it's just a ten minutes walk to Pub Street and that's where you can find the bar girls. This place was once a budget hotel, but they recently renovated the whole building and now it makes a fine boutique hotel with rooms in the 25 USD a night range. They even got honeymoon rooms, but I guess if you are reading this article you aren't out for one (however your girl would love it that's for sure). All rooms are well equipped with aircon, cable TV, minibar, slippers, bottled water, wireless internet, phone, desk, tea/coffee maker, private bathroom with bathtub and shower, hot water, hair dryer and a mirror.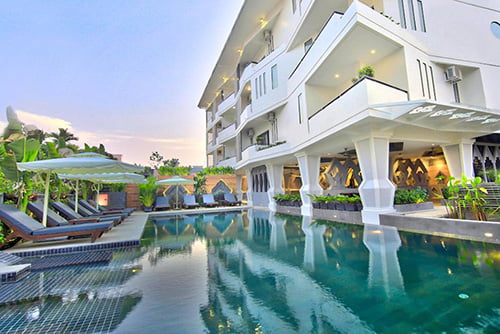 Currently the hotel in the 50 USD per night price range with the best review score on Agoda (9.2!), the Central Suite Residence makes you want to leave for your trip to Siem Reap immediately by just looking at their beautiful pictures (see the link below). They have a really nice pool area, which is not even half full most of the time because most guests are short time visitors and out during the day to visit Angkor or Tonle Sap. The rooms are very bright, modern and equipped with super comfy mattresses – you'll have a great time here with your Khmer girl.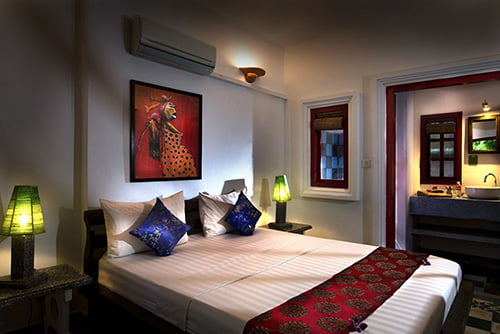 Another hotel within walking distance to the bar area of Siem Reap (5-10 minutes) which is guest friendly and just perfect for sex with a hooker and doesn't ask for a joiner fee is the Rambutan Resort. There are two accommodation types available: Deluxe Villas which have two levels as well as a private outdoor living area on the upper floor and Deluxe Suites which consist of one floor and come with their own lounging balcony. All set in a lush tropical garden, these Khmer style villas and suites are surrounding a beautiful pool and some of the other amenities include a large salt water pool with waterfall, pool bar, restaurant and spa.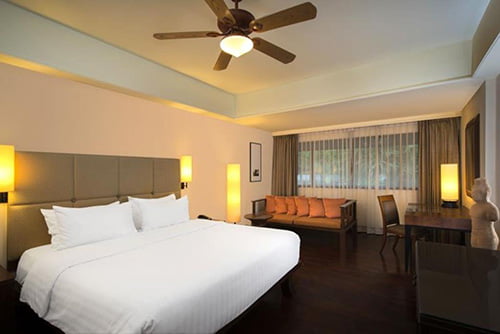 I probably don't have to tell you that the Le Meriden is one of the most famous hotel chains in the world, so if you want to treat yourself with some luxury during your stay in Siem Reap, then this would be a great choice. Their superior rooms start at around 115 USD per night, which is certainly not on the cheaper end, but then you can be sure to be provided with the highest standard and quality of rooms and hotel amenities (including hot tub, swimming pool, airport transfer, beautiful lobby & relaxation area, restaurant & bar). Oh, and of course they are "girl-friendly" as well.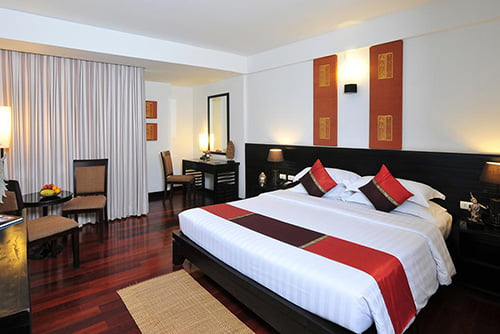 Another place your girl will be happily walk to with you for ten minutes from Pub Street is the Tara Angkor Hotel, the biggest in this category with 206 rooms. There are three different types of rooms: Deluxe, Superior and Executive Suite. All of them are for two people and include breakfast so you can really do the full program with your one night stand. This 4 star hotel offers countless of amenities and to mention some of them: A 119 sqm swimming pool, tara spa, lily lounge (I don't even know what that is), fitness center and sauna, tour desk and a lot more.
Last Updated on January 27, 2021