3 Best Night Clubs in Siem Reap to Meet Girls
There are many ways to party and meet nice local girls in Siem Reap and going to the club is easily the most popular one.
While you can find many freelance Khmer ladies in these clubs who often come here alone, there are also many "normal" girls like students or girls with normal day jobs who just come with a few friends and want to have a good time.
How much money do I need in the night clubs in Siem Reap?
The great thing about the night clubs is that they don't have any cover charge for you to enter them and also the drink prices are fairly cheap, like you can get a beer for 2 to 3 USD per bottle, draft beer is even cheaper or if you buy a 1-liter jug it's about 4 USD. Spirits and cocktails are similar cheap at about 3-4 USD.
It's fairly easy to get in touch with a nice local girl who doesn't ask for any money (but they can be quite shy in the beginning). If you are looking to get a hooker instead in one of the clubs you are not just paying her drinks but also a certain price for sex and that's around 30 USD (negotiable).
With that being said – I have listed the currently three most popular night clubs in Siem Reap below and as you will see: One of them is totally tourist-oriented, while the second one is mostly Khmer with some foreigners and the last one hardly sees any foreigners at all.
Temple Club
It's almost impossible that you miss Temple Club as it's located on Pub Street and everyday from about 10pm this is the place that attracts the masses. Its doors and windows are always open – maybe that's why there are even people drinking and partying on the street. The interior is beautifully decorated with traditional Khmer sculptures and paintings. There's a nice little dance floor right in front of the DJ that's always full of mostly foreign tourists and the odd Khmer girl looking to literally get in touch with a guy. There are also pool tables both downstairs as well as on the second floor that is a lot more quiet and perfect if you want to take a short break from dancing or get away from the crowd and relax on the comfortable couches.
Price Range: $$$$$
Working Girls: 70%
Hip Hop Club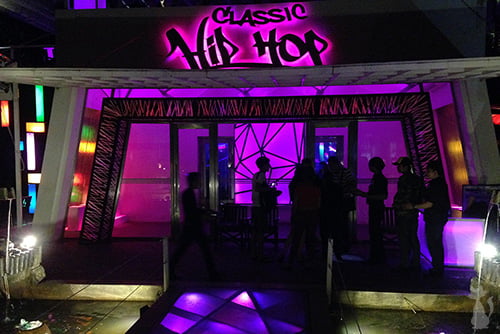 Not sure why they called it "Hip Hop Club" because the music is everything but hip hop. And otherwise it probably wouldn't be, along with Temple Club, the best visited night club in Siem Reap. They've got a DJ playing a great mix of Khmer songs and international mainstream hits. The typical crowd usually consists of 80% Khmer and 20% foreigners. And that makes it a great place to get in touch with young Khmer girls, a lot of them are students, who come to party with their friends. Don't worry if they don't smile at you right away – they are shy, but it usually doesn't take much effort to break the ice if you are willing to make the first move. Well, and of course you can also find a few freelance prostitutes in the Hip Hop Club or karaoke girls who come here after work and are still looking for male company for the night. There's also a very nice seating area with fountains in front of the club as well as upstairs where they got a few pool tables, too.
Price Range: $$$$$
Working Girls: 30%
Galaxy Night Club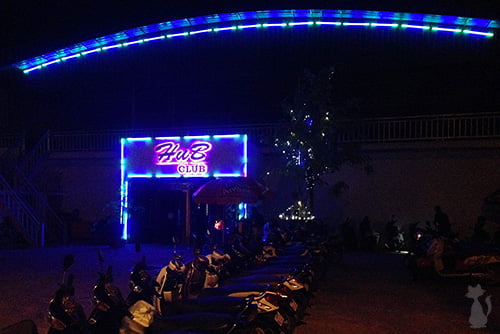 Only few foreigners come to visit Galaxy Night Club (formerly Hub Club) as it's located in Khmer Pub Street – the most popular nightlife area for the local Cambodians. It's located about 2km north from Pub Street and that's why not a lot of "Barangs" (westerners) make their way up there. Most of them haven't even heard about this area, but it's actually one of the best places to meet Khmer girls in Siem Reap. If you take a Tuk Tuk from Pub Street to Khmer Pub Street it should cost you no more than 2 USD one way, and it's worth it so check it out! There are mostly beer gardens and KTV's with young Khmer ladies in this area, but it's also home to one of the most popular night clubs for the locals: Galaxy. If you go there it's not unlikely that you are the only foreigner in the entire club and the great thing is that gets you a lot of attention from the ladies. Just smile back, be polite and calm and you'll have a great night guaranteed.
Price Range: $$$$$
Working Girls: 10%
Map of the Best Night Clubs in Siem Reap
Drink Prices in Siem Reap's Night Clubs
Compared to the clubs in our home countries (or even other countries in Southeast Asia) the drink prices in the nightclubs here are more than reasonable – I'd almost say cheap considering the fun atmosphere in these places. You'll pay 3-4 USD for a beer (draft beers are even cheaper) and 4-4.50 USD for spirits.
Here is the full drink menu of Temple Club: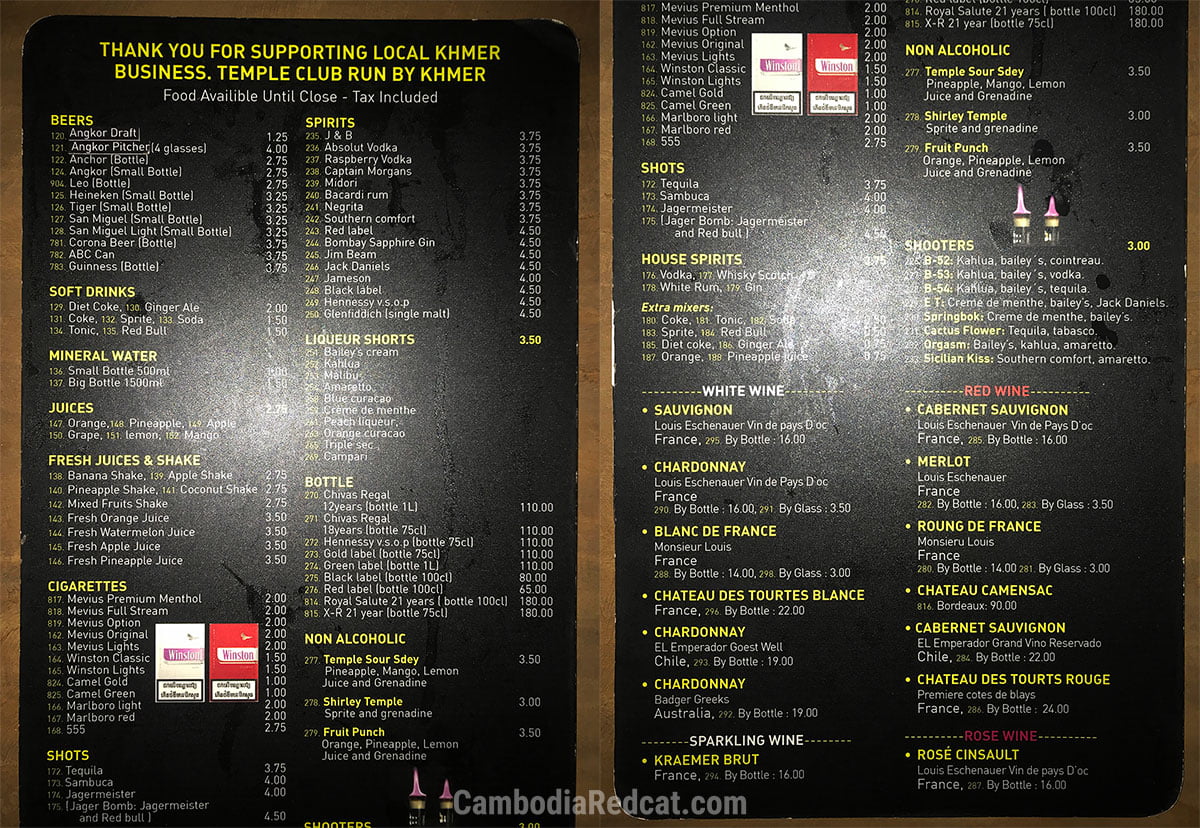 Videos of Night Clubs in Siem Reap
Last Updated on February 5, 2021