5 Best Nightclubs in Sihanoukville to Meet Girls
There is definitely no shortage of places to drink and party in Sihanoukville and that's no different in terms of nightclubs. Sometimes it's really hard to classify the places as either bar or club because all these joints on the beach are half open air with people drinking, chatting and dancing outside on the beach promenade but still have all the typical characteristics of a discotheque: loud music with DJ, laser show and a spacious dance floor.
Another thing that's quite important to know is that there are two different types of places: The nightclubs oriented to foreigners found mostly along the beach promenade and the area south of the Golden Lion Circle as well as the night clubs oriented to the local Khmers found in the town center.
The foreigner-oriented clubs attract mostly young hippies (many of them even living and working jobs here) and tourists as well as plenty of Khmer hookers looking to meet a guy for the night. It's quite different at the Khmer discos that are all about drinking with your friends at a table while showing off with a nice bottle of whiskey. Many of the girls at these places are much more attractive than at the tourist nightlife spots, but don't expect them to make the first step. Sometimes they don't even like foreigners, but usually they are just a little shy because their English isn't that great.
Below is the list of the currently five most popular nightclubs in Sihanoukville to meet Khmer girls along with a description on what makes them unique, the exact location on the map as well as a short video I've personally taken.
Sessions
Let's start with the foreigner-oriented nightclubs: Sessions is right on the beach and tends to be the busiest place at most nights. The crowd is very young and outgoing, the music loud, the girls so so (it's mostly drunk westerners, but you can also find the odd Khmer girl who is usually "working") and the drinks are extremely cheap like beer for 1 USD and even spirits like a gin tonic costs only 2 USD here – and the foreign guy behind the bar isn't stingy when pouring in the alcohol. There are not many seats in Sessions – about 80% of the space is a dance floor and people just stand around everywhere making it quite easy to get in touch with anyone.
Price range: $$$$$
Working Girls: 20% (that's because 80% of the girls are foreigners)
Utopia

Drinks at Utopia near the Golden Lion Circle are similar cheap like at Sessions, but the setup is quite different: There's a spacious wooden bar surrounded by a couple of pool tables, several comfortable (almost romantic) seating areas, a huge screen showing live sports (unless the owner is away, then the staff often doesn't know how to handle it) and even a swimming pool amid green and lush trees and plants that give this mix of bar and club a great atmosphere. Again, most of the girls here are foreigners, but there are always a bunch of Cambodian ladies around, usually at the pool table, who are more than eager to play with you.
Price range: $$$$$
Working Girls: 15%
Niagara Club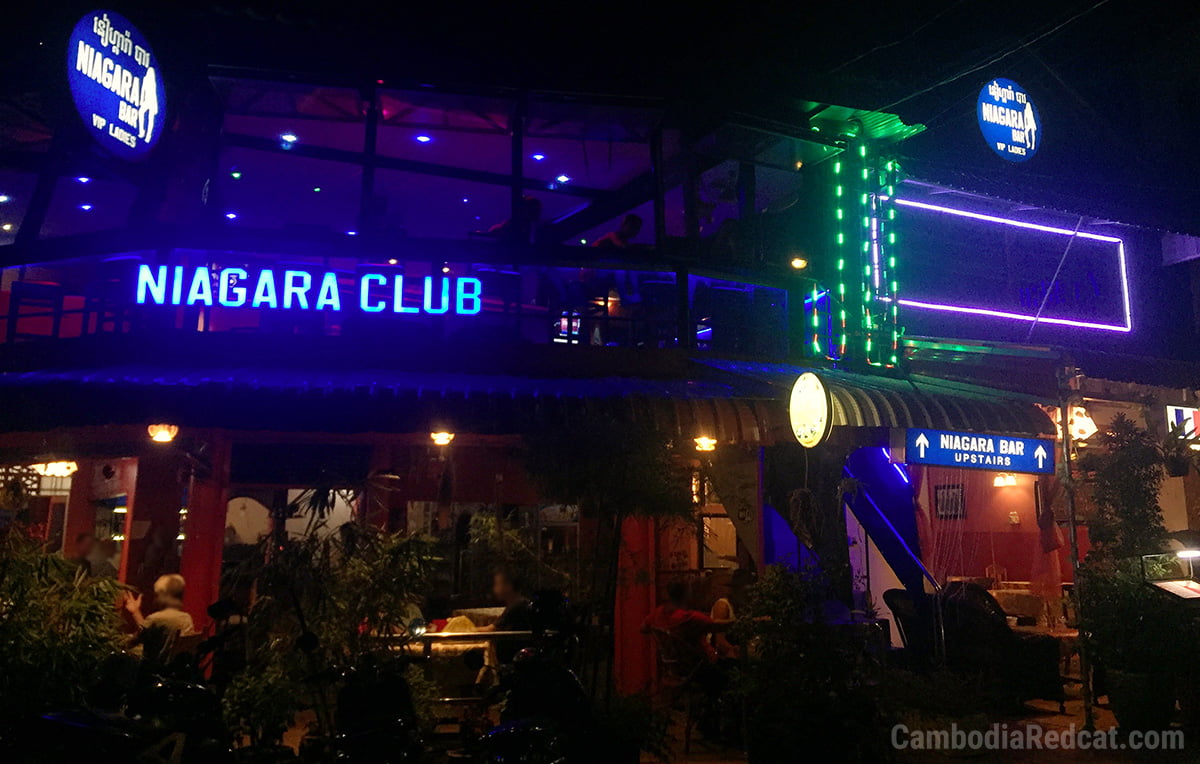 Niagara Club is the one and only place that comes closest to a nightclub on Victory Hill – the area mainly known for its many girly bars. It's above Corner Bar and usually starts getting busy quite late around 1-2am when the bars close and those girls who haven't found company for the night yet try their luck at Niagara. It's a good idea to have a drink at the popular Corner Bar first and just watch as more and more people flock up the stairs to Niagara. Or you could come early at 10 or 11pm and play pool with the few Khmer girls upstairs. They are working both as waitresses as well as "entertainers". Niagara has a really nice setup, you can take a seat at one of the bar stools overlooking the street, sit down at the bar and chat with the Khmer guy or other guests or go more private by picking one of the comfy red couches in the back.
Price Range: $$$$$
Working Girls: 90%
LV Disco Bar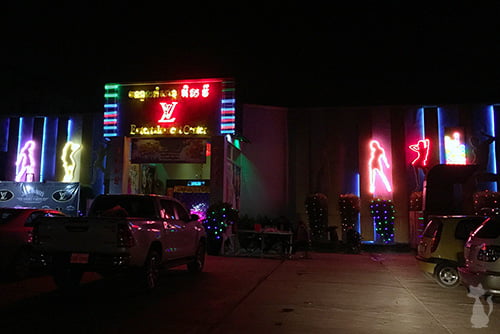 The best nightclub in town. And your best option if you want to party in Sihanoukville's nightlife and meet Khmer girls who are not primarily out for your money. Since only few foreigners visit this club in the town center 2km from the Serendipity Beach tourist area (many don't have their own vehicle, many don't want to use the Tuk Tuks late at night, many don't even know about it) you don't see a lot of hookers in LV. But what you instead see are some of the most beautiful and attractive local Khmer girls you can imagine. There are many round tables in this spacious night club where people hang out in groups as well as a big dance floor in front of the stage where live music performances is taking turns with the DJ (see the video at the end of the guide).
Price Range: $$$$$
Working Girls: 20%
Skyline Club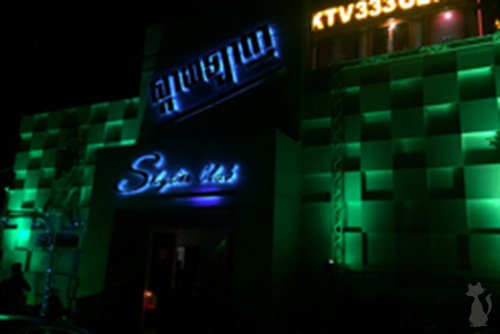 If you want to get an impression of how the HiSo Khmers in Sihanoukville are partying then you should check out the small but neat Skyline Club just 300m down the road from LV Disco. Don't expect to pick up a girl here as most of them are together with their Khmer boyfriends. The only chance you might have is to hit on the very few groups of girls, but you need to make some good impression on them and that means firstly to dress well and secondly to have a table with a nice (or expensive) bottle of whiskey. Still, you might deal with some attitude of these ladies who usually don't want to be seen hanging out with Barangs (westerners). Good luck anyway. Otherwise I'd rather recommend you to go to LV Disco instead for similar hot girls who are much more easy going and approachable.
Price Range: $$$$$
Working Girls: 5%
Map of the Best Nightclubs in Sihanoukville
How much are Drinks at the Nightclubs in Sihanoukville?
There is currently no admission fee in any of the mentioned places. Now that you have the overview of the best nightclubs in town you might also want to know how much they charge for the drinks. I think it's just the best idea to present you the full menu of the most popular club that is LV: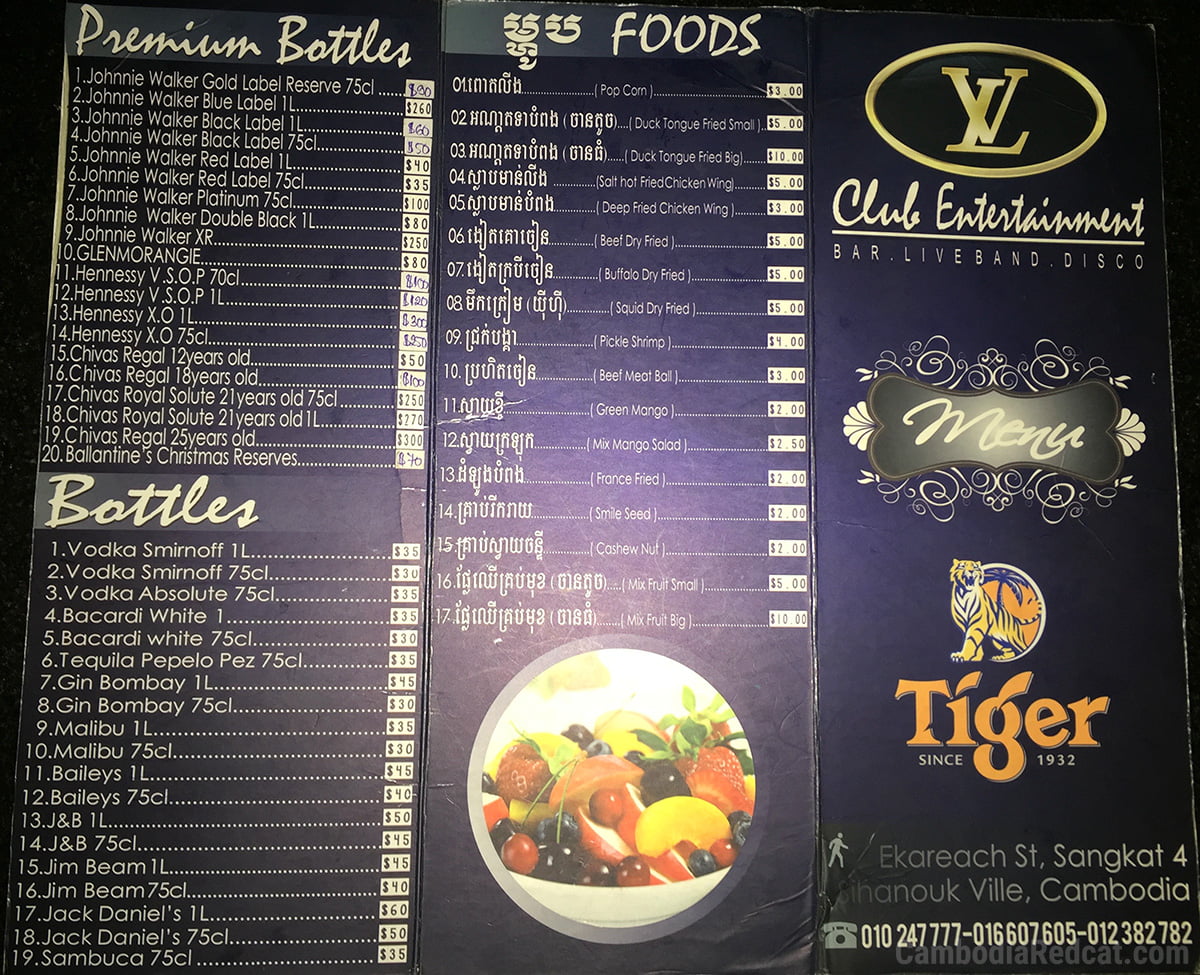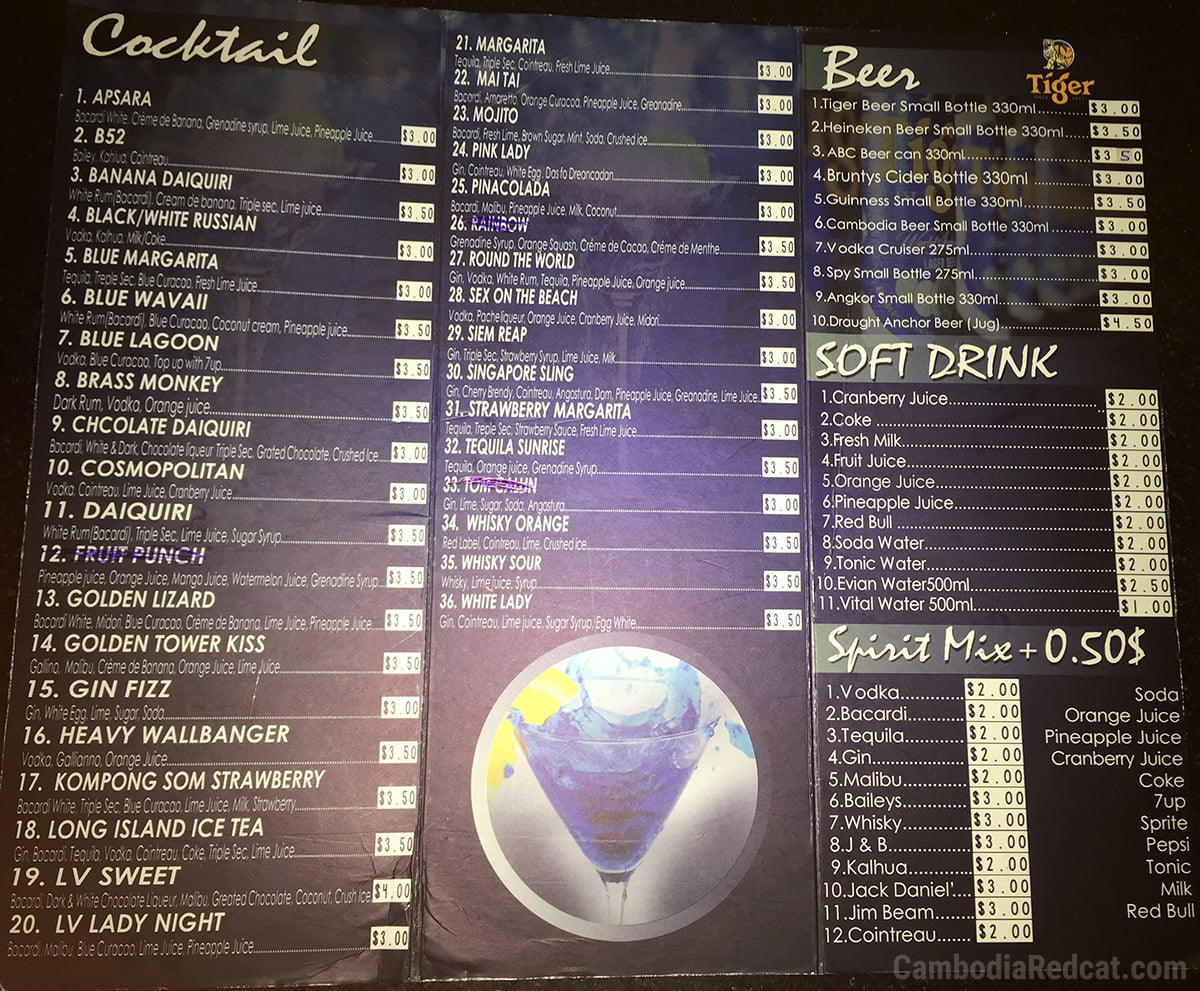 And this is the drink menu of Skyline Club: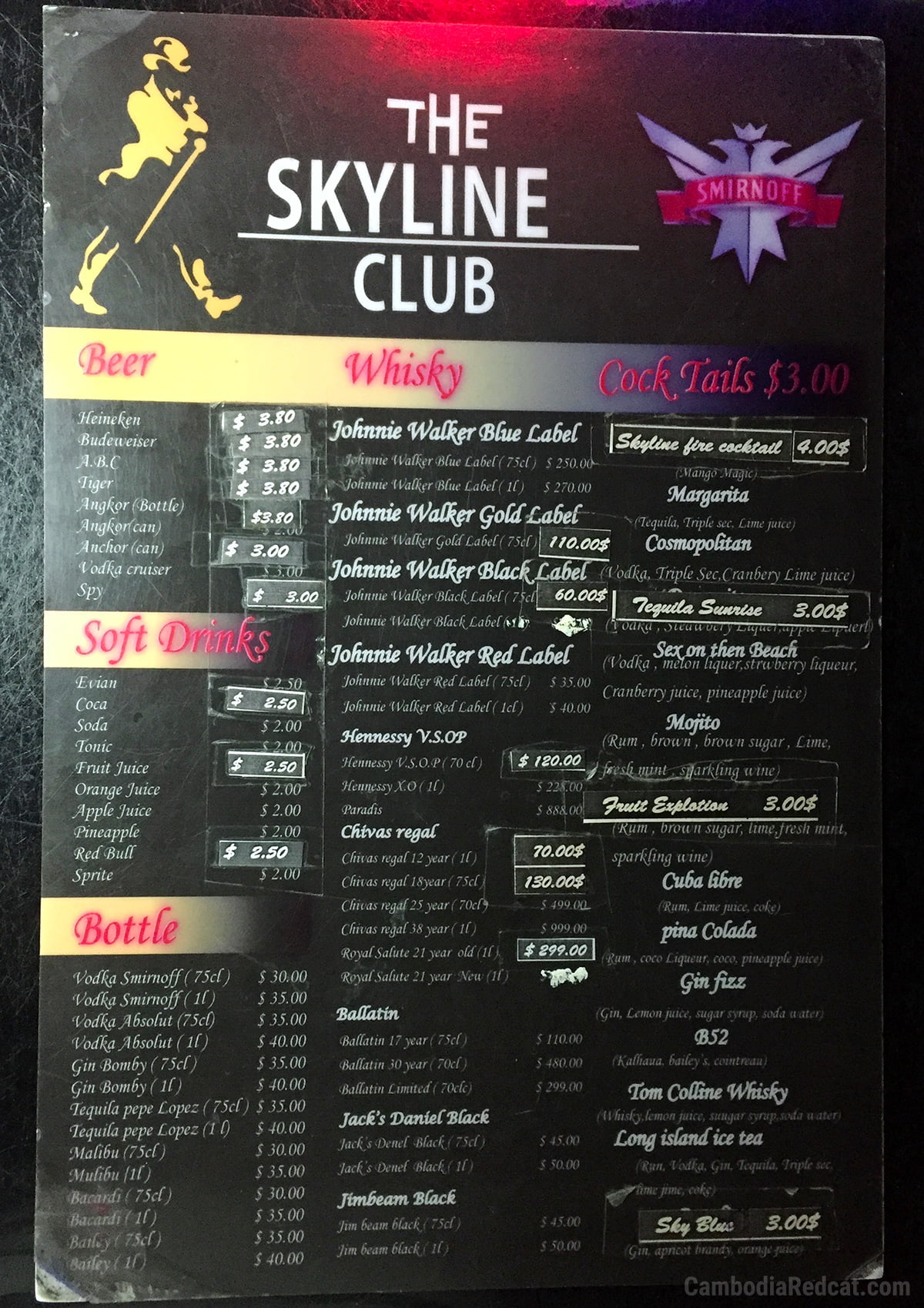 Videos of Nightclubs in Sihanoukville
Last Updated on September 29, 2023